Looking for Home Delivery?
Looking for a career in home delivery? Schwan's Home Service recently began its journey as an independent company, but you can visit www.schwans.com/jobs to learn more about what they have to offer.
Job Description
Class A Regional Driver
Walton, Kentucky
Apply Now
Quick Apply
Description
(Overview)
This is a full-time position with opportunities for advancement!
$2,000 Sign-On Bonus!

Who we are!

Schwan's Company, a U.S. affiliate of the global lifestyle company CJ CheilJedang Corporation, is a leading U.S. manufacturer and marketer of quality foods offered through retail-grocery and food-service channels. Its many popular brands include Red Baron®, Tony's®, Big Daddy's®, Villa Prima™ and Freschetta® pizza; Mrs. Smith's® and Edwards® desserts; and Pagoda® Asian-style snacks. To learn more about Schwan's, visit www.schwanscompany.com.

What we are looking for:

The Regional Driver is responsible for driving semi-trailers from master depots to internal shuttle locations and ensuring that products are properly loaded and unloaded to DSD box trucks within designated delivery windows. This position typically returns to the master depot within the same day although some overnights may be required due to supply demands.
So what's this job all about?
Drive semi-trailers to scheduled shuttle or warehouse locations as directed
Move trucks into place for loading/unloading
Load and unload products from semi-trailers to route trucks while using assigned material handling equipment and dock plates
May also be required to move materials throughout facilities with the use of forklifts pallet jacks hoists cranes etc.
Verify that semi-trailer is carrying correct products and proper paperwork
Retrieve information on product codes part numbers quantities locations comments etc. via a computer or handheld device for route trucks in assigned areas
Complete a daily Driver Vehicle Inspection Report (DVIR) and check the semi-trailer for mechanical and safety issues before and after trips as mandated by the DOT
Communicate and correct any pre or post trip non- compliant issues
Maintain a Daily Drivers Log and trip records in compliance of all DOT FMCSA and Company regulations and requirements
Deliver and pickup driver invoices from each route truck
Clean up and dispose of scrap bracing cardboard broken pallet wood shrink wrap and/or strapping and dispose in proper containers or designated areas 
May also be required to pick up empty pallets and ensure that the route truck has the proper number of pallets for return trip
Comply with all other federal state local laws
Comply with all Company safety policies
Perform other yard duties and trips as assigned
Responsible to conduct yourself in a manner consistent with company mission values code of ethics policies and other standards of conduct
What we want to do for you:

Company Benefits:

We offer eligible employees a comprehensive benefits package designed to assist employees and their families with their financial security, health and well-being. In addition to a competitive base pay, we offer a variety of benefit programs.
Health, Life, Dental, and Vision Plans 
Two weeks paid vacation + holidays for new hires
Employee discounts on company products
Education: High School diploma or equivalent preferred Class A license Required

Years of Related Experience: 2 plus years of related work experience

Knowledge/Skills/Abilities:
Working knowledge of tractor/truck mechanics and maintenance
Excellent articulated vehicle backing skills
Basic computer skills with ability to use telematics system
Ability to fluently read write speak and understand the English language
Ability to read and follow road maps and abide by traffic laws
Effective interpersonal and communication skills
Ability to sit for long periods of time 
Ability to push or pull 300-500 lbs
Ability to work in various outdoor weather conditions 
Ability and comfort working alone in remote locations
Must possess and retain a valid class A Commercial Driver License (CDL) 
May require airbrake endorsement
Must meet the Federal Department of Transportation eligibility requirements including appropriate driver's license and corresponding medical certification as a condition of employment for this position
If you've made it this far through the description, we think you should just apply already...

The employing subsidiaries of Schwan's Company are Equal Employment Opportunity Employers. All qualified applicants will receive consideration for employment without regard to disability, age, race, color, religion, gender, vet status, national origin or other protected classes.
null
Job Type: Exempt Business Unit: Req #: 21003717
Apply Now
Quick Apply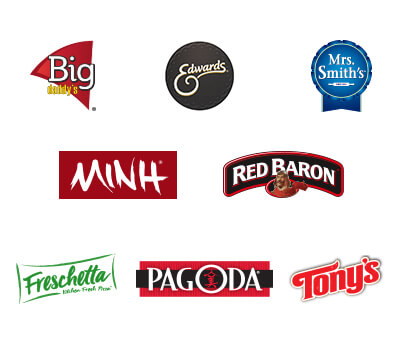 Big Daddy's
Edwards
Mrs. Smith's
MINH
Red Baron
Freschetta
Pagoda
Tony's