Looking for Home Delivery?
Looking for a career in home delivery? Schwan's Home Service recently began its journey as an independent company, but you can visit www.schwans.com/jobs to learn more about what they have to offer.
Job Description
Maintenance Technician I / 2nd Shift: Wednesday - Saturday 5:00pm - 5:00am
Sidney, Ohio
Apply Now
Quick Apply
Description
(Overview)
Shift: 2nd Shift
Starting Wage: Pay based on experience
Hours: Wednesday - Saturday: 5:00pm - 5:00am 

This is a full-time position within our manufacturing facility with opportunities for advancement!

Who we are!

Schwan's Company, a U.S. affiliate of the global lifestyle company CJ CheilJedang Corporation, is a leading U.S. manufacturer and marketer of quality foods offered through retail-grocery and food-service channels. Its many popular brands include Red Baron®, Tony's®, Big Daddy's®, Villa Prima™ and Freschetta® pizza; Mrs. Smith's® and Edwards® desserts; and Pagoda® Asian-style snacks. To learn more about Schwan's, visit www.schwanscompany.com.

What we are looking for:

Here at Schwan's Company, we put a high priority on having safe, clean, and healthy workspaces. And we want individuals that take that seriously.

So what's this job all about?
Responsible for the operation, maintenance and repair of Steam and Hot-water Boilers, Ammonia refrigeration Systems and equipment and HVAC utility equipment.
Read gauges and instruments and adjust mechanisms to control level of fluid, pressure and temperature in system(s).
Maintain proper functioning of steam generation, compressed air, hot water, treated water, glycol and other systems.
Maintain monitoring of utilities used by the building.
Respond to Facility related Emergency calls on the Floor.
Ensure continued production operation as it relates to utilities and HVAC equipment.
Dismantle malfunctioning equipment and test components using electrical mechanical and pneumatic testing equipment. Troubleshoot, adjust and /or repair utility systems equipment as problems/deviations occur.
Pipefitting and plumbing repair.
Repair/rebuild pumps, valves, regulators, traps, fans, etc.
Weekly Completion of PM Work Orders.
Work with Contractors following PSM and Safety Guidelines for Contractors. 

What we want to do for you!

Company Benefits:

We offer eligible employees a comprehensive benefits package designed to assist employees and their families with their financial security, health and well-being. In addition to a competitive base pay, we offer a variety of benefit programs.
Health, Life, Dental, and Vision Plans 
Two weeks paid vacation + holidays for new hires
Employee discounts on company products

Education: High School Diploma or equivalent required. Two-year degree in specialized maintenance trade preferred.

Years of Related Experience: 0-2 years of related experience


Knowledge/Skills/Abilities:
Basic mechanical knowledge
Ability to read and interpret safety documents, maintenance instructions and procedure manuals
Ability to complete work orders and enter the required paperwork into a computer
Ability to add subtract multiply and divide in all units of measure
Demonstrated interpersonal skills sufficient to communicate in a professional manner with co-workers and supervisors
Ability to pass a standardized hands-on mechanical aptitude assessment
Must be able to lift up to ninety (90) lbs
Some basic electrical skills preferred


If you've made it this far through the description, we think you should just apply already…

The employing subsidiaries of Schwan's Company are Equal Employment Opportunity Employers. All qualified applicants will receive consideration for employment without regard to disability, age, race, color, religion, gender, vet status, national origin or other protected classes.
Job Type: Non-exempt Business Unit: SFC Global Supply Chain, Inc. Req #: 20002422
Apply Now
Quick Apply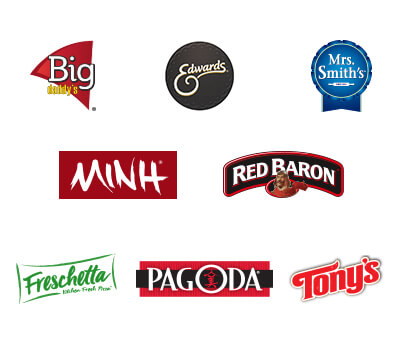 Big Daddy's
Edwards
Mrs. Smith's
MINH
Red Baron
Freschetta
Pagoda
Tony's