Looking for Home Delivery?
Looking for a career in home delivery? Schwan's Home Service recently began its journey as an independent company, but you can visit www.schwans.com/jobs to learn more about what they have to offer.
Job Description
Human Resource Generalist
Sidney, Ohio
Apply Now
Quick Apply
Description
(Overview)
Schwan's Company, a U.S. affiliate of the global lifestyle company CJ CheilJedang Corporation, is a leading U.S. manufacturer and marketer of quality foods offered through retail-grocery and food-service channels. Its many popular brands include Red Baron®, Tony's®, Big Daddy's®, Villa Prima™ and Freschetta® pizza; Mrs. Smith's® and Edwards® desserts; and Pagoda® Asian-style snacks. To learn more about Schwan's, visit www.schwanscompany.com.
We are hiring for an HR Generalist at our Sidney, OH plant. This position is responsible for the day to day administration of one or more of the following HR disciplines: staffing, workforce relations, compensation and benefits, training etc. This role will have a variety of HR duties, but 75% of the time will be spent on recruiting for front line hourly and skilled staff positions.  
Responsibiliites:
Full cycle recruiting (sourcing, planning job fairs, community reachout, phone screens, in person interviews and conducting new employee orientation)
Resolves routine employee problems or issues related to traditional employee relations matters
Interprets various HR plans programs policies and procedures for employees and provides advice and recommendations to business unit management on typical or non-critical items
Executes engagement strategies across business unit
Assists in the performance management and salary planning process by creating reports for HR leadership, assisting in training and other duties
Coordinates learning and development opportunities
Acts as a resource for various HR special projects within or across business units or with corporate HR
Maintains confidential employee data or files
Qualifications
Education: Bachelors degree or equivalent
Years of Related Experience: Typically has 3-5 years related experience.
Knowledge/Skills/Abilities: Basic knowledge of HR plans, programs and procedures related to compensation and benefits, staffing, workforce relations, training etc; Strong knowledge of recruiting best practices; PC skills including Word and Excel; interpersonal and communication skills; knowledge of federal state and other regulatory standards related to various HR disciplines 
The employing subsidiaries of Schwan's Company are Equal Employment Opportunity Employers. All qualified applicants will receive consideration for employment without regard to disability, age, race, color, religion, gender, vet status, national origin or other protected class.
#vfj-11-11#
#vfj-11-11#
Job Type: Exempt Business Unit: Req #: 21005047
Apply Now
Quick Apply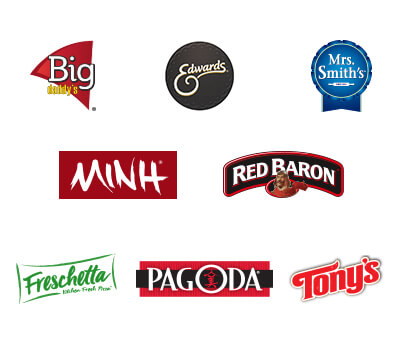 Big Daddy's
Edwards
Mrs. Smith's
MINH
Red Baron
Freschetta
Pagoda
Tony's