Looking for Home Delivery?
Looking for a career in home delivery? Schwan's Home Service recently began its journey as an independent company, but you can visit www.schwans.com/jobs to learn more about what they have to offer.
Job Description
Sr Manufacturing Manager
Salina, Kansas
Apply Now
Quick Apply
Description
(Overview)
Come be part of one of the biggest manufacturing expansion projects underway in the United States! In addition to our flagship plant we are building a manufacturing facility unlike any other in our industry. This new facility will increase our production campus to nearly one million square feet in Salina, KS.
Who we are!
Schwan's Company, a U.S. affiliate of the global lifestyle company CJ CheilJedang Corporation, is a leading U.S. manufacturer and marketer of quality foods offered through retail-grocery and food-service channels. Its many popular brands include Red Baron®, Tony's®, Big Daddy's®, Villa Prima™ and Freschetta® pizza; Mrs. Smith's® and Edwards® desserts; and Pagoda® Asian-style snacks. To learn more about Schwan's, visit www.schwanscompany.com.

What we are looking for:
As a Senior Manufacturing Manager at Schwan's you will be responsible for all plant manufacturing and maintenance operations, for all shifts, at our brand-new facility.
Responsibilities: 
Directs and assists managers and supervisors engaged in the daily operation of the production and maintenance departments. 

Develops the budget and controls for department spending at budgeted levels. 

Maintains actual cost of goods at or below standard. Investigates ways to reduce scrap waste out-of-specification and contaminated ingredients. Explores ways to reduce the manpower and effort needed to produce products without sacrificing quality. Researches and proposes equipment and employee utilization for cost effectiveness. Presents proposals to the Director of Manufacturing. 

Monitors performance of the manufacturing facility by using reports from Plant Management, Human Resources and Food Safety Quality. 

Prepares and/or compiles operating reports for the Director of Manufacturing. Follows up on opportunities for improvement with appropriate management in all operating areas. 

Interviews and hires employees following required EEO and Affirmative Action guidelines and ensuring employees receive the proper training.

Conducts performance evaluation. 

Responsible for managing employees including skills development safety housekeeping policy administration discipline employee relations cost control and problem solving. 

Adjust daily work schedule as needed to meet production requirements. 

Manages, trains, and develops subordinates. 
What we need from you:
Education: Bachelor's degree or equivalent.
Years of Related Experience: 8-10 years of related experience. 
Knowledge/Skills/Abilities:
Must possess management/supervisory experience. 

Prior experience in food manufacturing with exposure to USDA/FDA regulations strongly recommended. 

Ability to read and interpret documents such as safety rules, operating and maintenance instructions, and procedure manuals. 

Ability to write routine reports and correspondence. 

Ability to interpret a variety of instructions furnished in written oral diagram or schedule form. 

Ability to calculate financial figures (product costing standards) and equipment performance. 

Intermediate personal computer skills including MicroSoft Office. SAP experience beneficial. 

Ability to speak effectively before groups of employees and upper management. 

Ability to effectively manage employees.
The employing subsidiaries of Schwan's Company are Equal Employment Opportunity Employers. All qualified applicants will receive consideration for employment without regard to disability, age, race, color, religion, gender, vet status, national origin or other protected class.
null
Job Type: Exempt Business Unit: Req #: 21003149
Apply Now
Quick Apply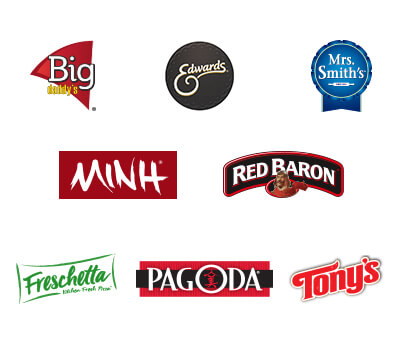 Big Daddy's
Edwards
Mrs. Smith's
MINH
Red Baron
Freschetta
Pagoda
Tony's