Looking for Home Delivery?
Looking for a career in home delivery? Schwan's Home Service recently began its journey as an independent company, but you can visit www.schwans.com/jobs to learn more about what they have to offer.
Job Description
Senior Supply Chain Manager
Salina, Kansas
Apply Now
Quick Apply
Description
(Overview)
Who we are!

Schwan's Company, a U.S. affiliate of the global lifestyle company CJ CheilJedang Corporation, is a leading U.S. manufacturer and marketer of quality foods offered through retail-grocery and food-service channels. Its many popular brands include Red Baron®, Tony's®, Big Daddy's®, Villa Prima™ and Freschetta® pizza; Mrs. Smith's® and Edwards® desserts; and Pagoda® Asian-style snacks. To learn more about Schwan's, visit www.schwanscompany.com.

What we are looking for:

Here at Schwan's Company, we put a high priority on having safe, clean, and healthy workspaces. And we want individuals that take that seriously.

The Schwan's Company is excited to lead plans to build a new 400,000 square-foot expansion at it's pizza-manufacturing facility in Salina, KS!

As a Senior Supply Chain Manager our manufacturing facility in Salina, KS. This position is responsible for managing the flow of inbound materials and outbound finished goods through the production facility and Distribution Center to include distribution transportation order fulfillment labor productivity and any off-site 3rd party warehousing.

Responsibilities: 
Develop and monitor forecasts to identify changes or to determine their effect on inbound materials and outbound finished goods. 
Manage and coordinate the material planning inventory control storage shipping and receiving functions. 
Define performance metrics for measurement comparison or evaluation of supply chain factors such as product cost or quality. 
Direct inbound and outbound shipments of raw materials and finished goods.
Analyze raw material and finished goods inventories to determine how to improve production efficiency increase inventory turns reduce waste or optimize customer service. 
Coordinate with other corporate and plant-based departments to ensure efficient distribution and flow of materials to satisfy customer demand. 
Responsible for the overall direction of work coordination and evaluation of the materials management and Distribution Center teams. 
Responsible for managing employees including skills development safety housekeeping policy administration discipline performance evaluation employee relations cost control and problem solving. 
Adjust daily work schedule as needed to meet production requirements. 
Ensures regulatory compliance to federal state and local agencies (DOT OSHA EPA etc.) by monitoring operational performance locally and ensuring corrective action plans are followed that will prevent legal exposure. 
Leads development of site level supply chain operating objectives planning and reviewing attainment to goals analyzing and reviewing transportation distribution and 3rd party performance and monitoring adherence to operating plans. 
Establishes and initiates improvement programs for all six business objectives including processes improved methods capital investments and changes to the practices that will improve safety quality growth cost (productivity and controllable costs) service and culture and efficiently integrate the flow of shipments into and out of the site. 
Maintains capital spending budget consistent with the goals and expectations of the business. 
Responsible to conduct yourself and ensure your team conducts themselves in a manner consistent with company mission values code of ethics policies and other standards of conduct.

Education: Bachelor's degree or equivalent

Years of Related Experience: 8-10 years of related experience


Knowledge/Skills/Abilities:
Ability to inspire teams and lead necessary improvements to the business.
Demonstrated knowledge of the transportation and distribution industry.
Excellent communication and interpersonal skills with the ability to communicate effectively and manage a diverse workforce across multiple shifts.
Ability to effectively present information and respond to employees all levels of management Business Units suppliers and vendors.
Basic understanding of accounting and budgeting processes.
Solid experience with computer systems supporting order processing customer service etc.
Solid PC skills including Microsoft Excel Word PowerPoint Outlook etc.
Warehouse Education & Research Council and APICs memberships helpful.


The employing subsidiaries of Schwan's Company are Equal Employment Opportunity Employers. All qualified applicants will receive consideration for employment without regard to disability, age, race, color, religion, gender, vet status, national origin or other protected class.
Job Type: Exempt Business Unit: SFC Global Supply Chain, Inc. Req #: 20003498
Apply Now
Quick Apply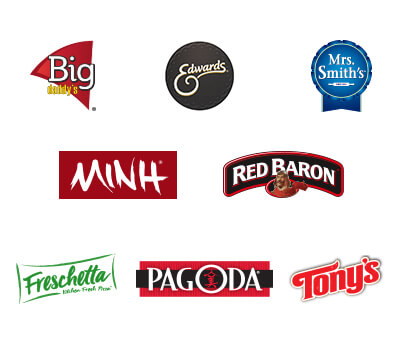 Big Daddy's
Edwards
Mrs. Smith's
MINH
Red Baron
Freschetta
Pagoda
Tony's