Looking for Home Delivery?
Looking for a career in home delivery? Schwan's Home Service recently began its journey as an independent company, but you can visit www.schwans.com/jobs to learn more about what they have to offer.
Job Description
Intern Distribution Center Logistics
Salina, Kansas
Apply Now
Quick Apply
Description
(Overview)
Position: Distribution Center/Logistics Intern
Location(s): Marshall, MN and Salina, KS
About the Company: At Schwan's Company, we are a fast-paced, innovative team, focused on bringing delicious foods to our customers. If you're passionate about food and creating a successful future, this is the place for you. Based in Minnesota, Schwan's is a national, multibillion-dollar company that manufactures and markets quality foods through retail-grocery and food-service channels. Its many popular brands include Red Baron®, Tony's® and Freschetta® pizza, Mrs. Smith's® and Edwards® desserts, and Pagoda® Asian-style snacks. To learn more about Schwan's, visit www.SchwansCompany.com.
About the Program:
12-week long internship program (Typically May-August)
Opportunity to work on and take responsibility for exciting, strategic projects that are relevant to your coursework with real-world applications
Exposure to upper level management, executives and the CEO
Opportunities for career growth with a well-established food company. Internships at Schwan's often lead to fulltime job opportunities upon graduation
A culture focused on ensuring the health, safety and well-being of its employees
Support and mentorship from team members who are authentic, good-natured and highly skilled
Competitive wages, incentive pay and a comprehensive package of benefits (if hired on full-time)
What you will be doing:
Gain insight and experience in planning and execution of standard Distribution Center processes
Participate in process rotations (loading, unloading and shadowing supervisors)
Plan Daily/weekly DC activity
Utilize Standard Operating Process (SOP) for executing OB loads
Receive and schedule IB/OB loads
Monitor computer center operations (e.g. HK, Highjump, etc.)
Determine good/bad performance in the DC
Visible audit and hard measures
Assign projects
Short assignment to improve DC productivity
Candidates should currently be enrolled in an undergraduate Business, Engineering or Supply Chain & Logistics or related degree program with an anticipated graduation date of December 2020 or May 2021.
GPA of 3.0+ preferred
Job Type: Non-exempt Business Unit: SFC Global Supply Chain, Inc. Req #: 19011682
Apply Now
Quick Apply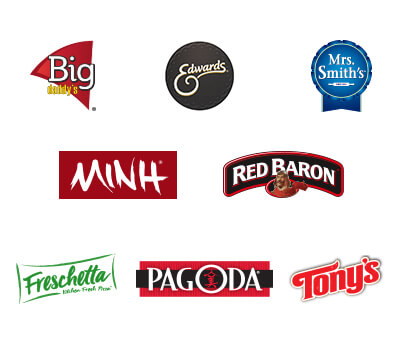 Big Daddy's
Edwards
Mrs. Smith's
MINH
Red Baron
Freschetta
Pagoda
Tony's