Looking for Home Delivery?
Looking for a career in home delivery? Schwan's Home Service recently began its journey as an independent company, but you can visit www.schwans.com/jobs to learn more about what they have to offer.
Job Description
Business Systems Analyst - Manufacturing
Salina, Kansas
Apply Now
Quick Apply
Description
(Overview)
Who we are!

Schwan's Company, a U.S. affiliate of the global lifestyle company CJ CheilJedang Corporation, is a leading U.S. manufacturer and marketer of quality foods offered through retail-grocery and food-service channels. Its many popular brands include Red Baron®, Tony's®, Big Daddy's®, Villa Prima™ and Freschetta® pizza; Mrs. Smith's® and Edwards® desserts; and Pagoda® Asian-style snacks. To learn more about Schwan's, visit www.schwanscompany.com.

What we are looking for:

We are hiring a Business System Analyst – Manufacturing!


The primary purpose of this role is to work with functional leaders in Manufacturing to prioritize, plan and execute systems projects. This position is responsible for supervising the operation and maintenance of microbiology laboratory equipment and programs.
Under general supervision this position is responsible for building and maintaining relationships within the assigned business unit and working on projects to determine business objectives and benefit perform requirements planning and analysis and facilitate acceptance testing of systems. 
This position is also responsible for assisting with the on- going technology planning for assigned business areas. 
Serves as a liaison between the business unit and IT in support of the relationship management function. 
Identifies opportunities for process improvements and performs in a consultative role. 
Supports the innovation process and the introduction of new solutions through researching competitors vendors industry solutions emerging technologies and managing RFI/RFP processes. 
Collaborates with leaders to understand the strategy and defines solution requirements in terms of business capabilities and broad outcomes. 
Creates business process models of current and proposed systems. 
Gathers requirements builds logical models and provides quality documentation of user requirements. 
Effectively transitions requirements and capabilities to other areas of IT for development and implementation. May lead or facilitate envisioning and join application development (JAD) sessions. 
In partnership with business leaders and other areas of IT identifies and recommends innovative solutions to enable the business strategy. 
Facilitates and participates in user acceptance testing. Maintains quality of assigned systems and programs and provides support as needed.
Develops project plans identifies issues and communicates status of assigned projects and ensures that the systems meet the stated objectives. 
Participates in change management activities. Participates in or may lead business process improvement initiatives leveraging knowledge in Lean principles and continuous improvement. 
Maintains a basic understanding of and adheres to the IS Systems Development Life Cycle (SDLC) and standards and systems planning process. 
Responsible to conduct yourself and ensure your subordinates (if applicable) conduct themselves in a manner consistent with company mission values code of ethics policies and other standards of conduct.

Education: Bachelor's degree (or equivalent) in related field or equivalent combination of education and/or experience

Years of Related Experience: 3-5 years related experience; Experience in consumer products and/or retail industries preferred. Applicable industry or internal certifications are preferred (e.g. APICS Lean / continuous improvement).


Knowledge/Skills/Abilities:
Intermediate understanding of assigned business unit's industry (i.e. consumer packaged goods retail manufacturing logistics or finance)
Knowledge of business and strategic planning process and principles theories and concepts
Intermediate change management interpersonal and communication skills
Proficient in the operation of a personal computer in a Windows environment to include the Microsoft Office Suite and Outlook
Intermediate numeric data analysis skills
Intermediate knowledge of Lean / six sigma / continuous improvement
Basic project management skills
Strong customer service skills
Teamwork focus
Strong organizational skills
Business process management and modeling skills
SAP

Other Requirements: Will be required to achieve internal Lean/CI green belt certification within 1 year of hire. Some travel will be required (up to 25%) .


The employing subsidiaries of The Schwan Food Company are Equal Employment Opportunity Employers. All qualified applicants will receive consideration for employment without regard to disability, age, race, color, religion, gender, vet status, national origin or other protected class.
Job Type: Exempt Business Unit: Schwan's Shared Services, LLC Req #: 20004907
Apply Now
Quick Apply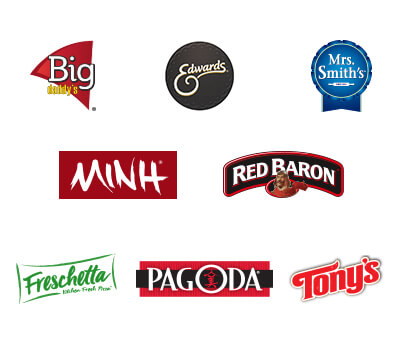 Big Daddy's
Edwards
Mrs. Smith's
MINH
Red Baron
Freschetta
Pagoda
Tony's