Looking for Home Delivery?
Looking for a career in home delivery? Schwan's Home Service recently began its journey as an independent company, but you can visit www.schwans.com/jobs to learn more about what they have to offer.
Job Description
Manufacturing Cost Accountant
Pottstown, Pennsylvania
Apply Now
Quick Apply
Description
(Overview)
Schwan's Company, a U.S. affiliate of the global lifestyle company CJ CheilJedang Corporation, is a leading U.S. manufacturer and marketer of quality foods offered through retail-grocery and food-service channels. Its many popular brands include Red Baron®, Tony's®, Big Daddy's®, Villa Prima™ and Freschetta® pizza; Mrs. Smith's® and Edwards® desserts; and Pagoda® Asian-style snacks. To learn more about Schwan's, visit www.schwanscompany.com.

We are hiring a Manufacturing Cost Accountant for our manufacturing facilities in the Pottstown, PA. If you consider yourself someone who is a self starter and experienced in overseeing and monitoring daily financial transactions associated with plant raw material usage and has participated in the preparation of annual direct operating budget, this may be your next career.


What you will get from us: 
Opportunity to work on exciting, strategic projects in partnership with key leaders: showcase your technical skills to make a big impact on the profitable growth of Schwan's Company.

Opportunities for career growth with a well-established food company. For the right candidate, the Cost Accountant role is a starting point on the path to a Plant Financial Controller position.

A culture focused on ensuring the health, safety and well-being of its employees.

Support and mentorship from team members who are authentic, good-natured and highly skilled.

Competitive wages, incentive pay and a comprehensive package of benefits.

Responsibilities: 
Partners with various cross-functional departments within the plant and corporate office in strategic project management efforts to compute the unit cost of product from labor material and overhead costs. 

Analyzes cost records to ascertain distribution of costs for various divisions of management and production. 

Conducts and analyzes audits of costs and prepares reports. 

Analyzes actual costs versus standard costs and prepares reports of variances. 

Prepares estimates of new or proposed product costs Initiate recommend and develop processes budget timelines and training to implement new practices within manufacturing. 

Assist Product Development Packaging Services Operations and Cost Accounting in analyzing and evaluating new product specifications for potential product launch. 

Assist plant management and corporate Cost Accounting in the development and analysis of the annual operating budget. 

Assist plant production planning and plant operations management in evaluating cost effective solutions related to operational efficiencies. 

Manage all direct material usages impacting product costs as well as identification of process improvements. 

Responsible to conduct yourself conduct themselves in a manner consistent with company mission values code of ethics policies and other standards of conduct. 

Education: Bachelor's degree or equivalent.

Years of Related Experience: Typically has a minimum of 5 - 7 years related experience.

Knowledge/Skills/Abilities:
Strong Accounting Finance and Information technology experience.
Demonstrated advanced proficiency in the Microsoft Windows Suite to include Outlook Word Excel and PowerPoint.
The ability to communicate effectively both verbally and in writing.
The ability to become and remain organized.
The ability to effectively analyze data formulate recommendations and present findings.
Intermediate skill in the generation of data from electronic general ledger systems such as SAP.
Possess a comprehensive understanding of plant operations and its product lines by working in a cross functional capacity in the product development process.
Detailed oriented.
Able to work independently and effectively work on multiple projects simultaneously.
The ability to adjust work direction within shifting priorities.
The ability to maintain confidentiality.


The employing subsidiaries of Schwan's Company are Equal Employment Opportunity Employers. All qualified applicants will receive consideration for employment without regard to disability, age, race, color, religion, gender, vet status, national origin or other protected class.

Job Type: Exempt Business Unit: SFC Global Supply Chain, Inc. Req #: 20004411
Apply Now
Quick Apply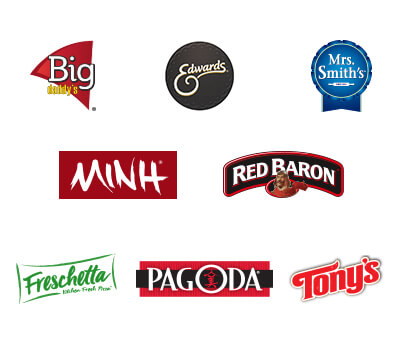 Big Daddy's
Edwards
Mrs. Smith's
MINH
Red Baron
Freschetta
Pagoda
Tony's