Looking for Home Delivery?
Looking for a career in home delivery? Schwan's Home Service recently began its journey as an independent company, but you can visit www.schwans.com/jobs to learn more about what they have to offer.
Job Description
Sr Director Food Safety & Ops Quality
Pasadena, Texas
Apply Now
Quick Apply
Description
(Overview)
Who we are!
Schwan's Company, a U.S. affiliate of the global lifestyle company CJ CheilJedang Corporation, is a leading U.S. manufacturer and marketer of quality foods offered through retail-grocery and food-service channels. Its many popular brands include Red Baron®, Tony's®, Big Daddy's®, Villa Prima™ and Freschetta® pizza; Mrs. Smith's® and Edwards® desserts; and Pagoda® Asian-style snacks. To learn more about Schwan's, visit www.schwanscompany.com.
What we are looking for:
Here at Schwan's Company, we put a high priority on having safe, clean, and healthy workspaces. And we want individuals that take that seriously.
We are hiring a corporate Sr. Director of Food Safety & Quality to support our Asian and dessert food manufacturing platforms. This position is responsible for providing strategic leadership and direction in the development and implementation of quality management strategies and quality continuous improvement initiatives, throughout our manufacturing processes. This leadership role is also responsible for assisting with strategic planning and providing a framework for company growth.
What you will get from us:
Opportunity to grow with a world class and growing food manufacturing company

A culture focused on ensuring the health, safety and well-being of its employees

Support and mentorship from team members who are authentic, good-natured and highly skilled

Competitive wages, incentive pay and a comprehensive package of benefits
Responsibilities:
Develop and implement Quality Management System strategies and Quality Continuous Improvement programs within our manufacturing facilities to ensure consistency across the organization and enhance the compliance and performance reporting function.

Directs plant FSQ activities to ensure compliance with all general quality, safety, and regulatory policies and procedures in accordance with Company, Local, State, and Federal rules and regulations.

Collaborate with key stakeholders to develop and execute quality assurance programs and develop metrics to measure performance and success for the organization.

Collaborate with R&D, GSC, and BU Marketing Leadership in new product development process. Collaborate to define and/or revise appropriate Hazard Analysis Critical Control Point programs to assure proper food safety measures are in place.

Collaborate with Operations and FSQ Supply Quality teams to define, enhance, communicate, and train key stakeholders on new ingredients and materials Quality Assurance programs. Also responsible for collaborating with applicable departments to communicate quality requirements to outside vendors.

Collaborate with FSQ teams and plant leadership to execute strategic quality and food safety initiatives.

Collaborates with plant management to ensure company specification requirements are communicated to key stakeholders and quality assurance procedures are in place to ensure products meet company and regulatory standards.

Function as quality subject matter expert and liaison to outside trade organizations.

Develops and manages department budget following corporate guidelines.

Responsible for developing direct reports and ensure training is defined and provided to FSQ staff.
What we need from you:
Years of Related Experience: 12 or more years of related experience
Education: Bachelor's degree or equivalent in Chemical Science or Biology Master's degree preferred.
The desire to make a meaningful difference. Must be self-motivated with the ability to work independently. We need someone who competes to win!

Authentic leader: direct communicator, able to build strong relationships across the company, with all levels.

Must have great collaboration skills, with the ability to effectively work closely with cross-functional teams.
Knowledge/Skills/Abilities:
Intermediate PC skills Solid demonstrated proficiency with numeric data analysis as well as statistics.

Strong communication skills both verbally and in writing.

Ability to read analyze and interpret complex documents including professional and technical procedures or governmental regulations.

Strong analytic and problem-solving abilities.

Familiar with experimental design. Demonstrated supervisory skills.
The employing subsidiaries of Schwan's Company are Equal Employment Opportunity Employers. All qualified applicants will receive consideration for employment without regard to disability, age, race, color, religion, gender, vet status, national origin or other protected class.
Job Type: Exempt Business Unit: SFC Global Supply Chain, Inc. Req #: 21000954
Apply Now
Quick Apply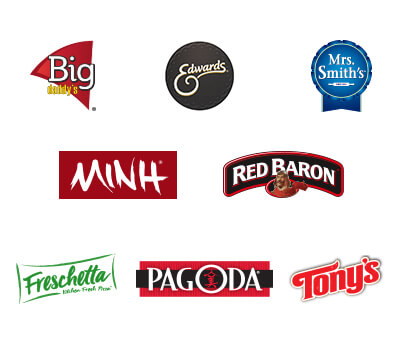 Big Daddy's
Edwards
Mrs. Smith's
MINH
Red Baron
Freschetta
Pagoda
Tony's