Looking for Home Delivery?
Looking for a career in home delivery? Schwan's Home Service recently began its journey as an independent company, but you can visit www.schwans.com/jobs to learn more about what they have to offer.
Job Description
Manufacturing Manager
Pasadena, Texas
Apply Now
Quick Apply
Description
(Overview)
Who we are!
Schwan's Company, a U.S. affiliate of the global lifestyle company CJ CheilJedang Corporation, is a leading U.S. manufacturer and marketer of quality foods offered through retail-grocery and food-service channels. Its many popular brands include Red Baron®, Tony's®, Big Daddy's®, Villa Prima™ and Freschetta® pizza; Mrs. Smith's® and Edwards® desserts; and Pagoda® Asian-style snacks. To learn more about Schwan's, visit www.schwanscompany.com.
What we are looking for:
We are hiring a Manufacturing Manager for our Houston (Deer Park or Pasadena) manufacturing facility. If you consider yourself someone who is experienced in managing a fast paced and automated manufacturing operation through various employees, across all departments and shifts, this may be your next career.
What you will get from us:
Opportunity to work in a growing segment of a major food manufacturer and showcase your leadership and technical skills to make a big impact on the profitable growth of Schwan's Company.
Opportunities for career growth with a well-established food company. For the right candidate, the Manufacturing Manager role is a starting point on the path to a Senior level management role.
A culture focused on ensuring the health, safety and well-being of its employees.
Support and mentorship from team members who are authentic, good-natured and highly skilled.
Competitive wages, incentive pay and a comprehensive package of benefits.
Responsibilities:
Responsible for the effective utilization of employee's skills development, production, quality, housekeeping, safety, policy administration, employee relations, cost control, and problem solving along with leading, teaching, and enforcing the Performance Control System.
Directs production of quality products within established specifications and in sufficient quantities to meet product orders. Observes operations in each area/ shift and alerts appropriate management of errors. Monitors the quality of ingredients and the finished product periodically in each area on each shift.
Investigates ways to reduce scrap, waste, out-of-specification, and contaminated ingredients. Explores ways to reduce the manpower and effort needed to produce products without sacrificing quality. Researches and proposes equipment and employee utilization for cost effectiveness. Presents proposals to Plant Director.
Receives reports from plant management including: downtime, production counts, product net weight, waste, ingredient usage, and unit costs. Receives reports from Personnel including: absence, tardiness, accidents, leaves of absence, and termination. Receives reports from Quality Assurance including: net weight, raw material inspection, sanitation, microbiology, and developments and/or new technology from Food Technology, Food Chemistry, or Sensory Analyst. Receives product specifications and production formulas from Product Development.
Prepares and/or compiles operating reports for the Plant Manager. Follows up on opportunities for improvement with appropriate management in all operating areas. Responsible for ensuring processes are in place to ensure on time startup of the facility.
Manages, trains, and develops a team of supervisors.
What we need from you: 
Years of Experience: 5-7 years related experience.
Education: Bachelor's degree or equivalent preferred.
Knowledge/Skills/Abilities:
Leadership experience in food or consumer goods manufacturing industry strongly preferred. 
The desire to make a meaningful difference.  Must be self-motivated with the ability to work independently.  We need someone who competes to win!
Authentic leader: direct communicator, able to build strong relationships across the company, with all levels.
Must have great collaboration skills, with the ability to effectively work closely with cross-functional teams.
Ability to coach and develop supervisors and influence change
Intermediate computer skills including MicroSoft Office and SAP experience beneficial.
Ability to effectively supervise employees as well as provide leadership and direction.
The employing subsidiaries of Schwan's Company are Equal Employment Opportunity Employers. All qualified applicants will receive consideration for employment without regard to disability, age, race, color, religion, gender, vet status, national origin or other protected class.
null
Job Type: Exempt Business Unit: Req #: 21003657
Apply Now
Quick Apply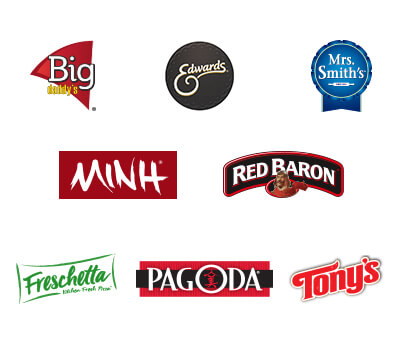 Big Daddy's
Edwards
Mrs. Smith's
MINH
Red Baron
Freschetta
Pagoda
Tony's