Looking for Home Delivery?
Looking for a career in home delivery? Schwan's Home Service recently began its journey as an independent company, but you can visit www.schwans.com/jobs to learn more about what they have to offer.
Job Description
Maintenance Planner Scheduler
Pasadena, Texas
Apply Now
Quick Apply
Description
(Overview)
Schwan's Company, a U.S. affiliate of the global lifestyle company CJ CheilJedang Corporation, is a leading U.S. manufacturer and marketer of quality foods offered through retail-grocery and food-service channels. Its many popular brands include Red Baron®, Tony's®, Big Daddy's®, Villa Prima™ and Freschetta® pizza; Mrs. Smith's® and Edwards® desserts; and Pagoda® Asian-style snacks. To learn more about Schwan's, visit www.schwanscompany.com.

We are hiring a Maintenance Planner Scheduler for our manufacturing facilities in the Pasadena, TX area. If you consider yourself someone who is:

Responsible for planning and scheduling all modification to existing equipment and facilities and preventive maintenance in assigned areas.

Responsibilities: 
Determines feasibility of work orders and receives approval to pursue. 
Obtains blueprints and/or electrical schematics for review. 
Organizes all pertinent parts and tooling. Verifies equipment availability for all maintenance work requested. Utilizes kitting process to increase effectiveness. 
Estimates maintenance labor hours and materials needed to complete work orders. 
Prioritizes work to be completed. 
Prepares requisitions and allocates material to work orders. 
Coordinates work with originating department and follows up to assist in any problems encountered. 
Schedules preventive maintenance on all machinery in plant and surrounding areas and maintains accurate records of work done. 
Maintains history on all machinery parts costs and man-hour costs in plant and outlying areas. 
Schedules work orders to assure timely completion of work according to established priorities. 
Maintains work order documentation including date description of work completion time and cost of project. 
Prepares reports as directed. 
Communicates with other supervisors and leads to find out about equipment problems. 
Reports major equipment problems to manager as needed. 
Schedules preventive maintenance on all machinery in plant and surrounding areas. 
Establishes preventive maintenance schedules for all new equipment and updates as needed. 
Maintains scheduling documentation including date completion time (p.m. hours emergency hours) and cost of project. 
Schedules safety checks of all micro switches and emergency stops and maintains records to meet OSHA requirements. 
Maintains machinery history files (all man-hour and parts costs) on all machinery in plant and surrounding areas. 
Recommends equipment changes as indicated by history records.

Education: Two-year degree in specialized trade or equivalent combination of education and experience

Years of Related Experience: Typically has two or more years of related experience

Knowledge/Skills/Abilities:
Must have good written and verbal communication skills.
Must have experience with SAP.
Prefer experience within the food industry.
Must have mechanical aptitude to efficiently assign work and audit for effectiveness.
Candidate should posses intermediate mechanical electrical and automation skills.

The employing subsidiaries of Schwan's Company are Equal Employment Opportunity Employers. All qualified applicants will receive consideration for employment without regard to disability, age, race, color, religion, gender, vet status, national origin or other protected class.

Job Type: Exempt Business Unit: SFC Global Supply Chain, Inc. Req #: 20003487
Apply Now
Quick Apply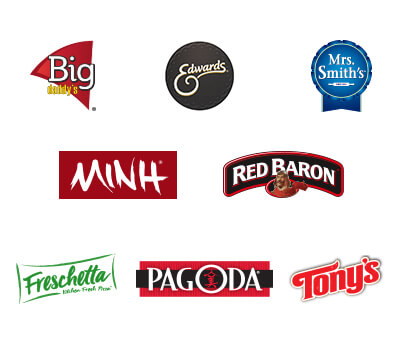 Big Daddy's
Edwards
Mrs. Smith's
MINH
Red Baron
Freschetta
Pagoda
Tony's