Looking for Home Delivery?
Looking for a career in home delivery? Schwan's Home Service recently began its journey as an independent company, but you can visit www.schwans.com/jobs to learn more about what they have to offer.
Job Description
Part Time Merchandiser - Okmulgee: 8 hrs/wk (Sunday) $12/hr
Okmulgee, Oklahoma
Apply Now
Quick Apply
Description
(Overview)
Merchandisers primary responsibility is to execute accurate shelving for all company products at assigned customers (~5 to 8 stores) at the store level. Take products from customer's storage freezer and stock these products on shelves improve shelf positioning and increase product display space. Adjust product facings as necessary and rotate products in the customer's freezer display case. Assists with re-sets of product by understanding store plans. Execute premier in store service; ensure store is set to schematic and build displays; maintain a neat & orderly back room. Establish rapport/credibility with store personnel. Communicate directly with team members and supervisor. Identify and act on selling opportunities (i.e. pre-order) or inform sales representative. Complete surveys regarding company product and inventory. Record accurate hours and mileage in appropriate system. Comply with all Company safety policies & procedures. Responsible to conduct yourself and ensure your subordinates (if applicable) conduct themselves in a manner consistent with company mission values code of ethics policies and other standards of conduct.
Qualifications:
• High School diploma or equivalent
• Valid Driver's License
• Reliable transportation
• Must be at least 18 years of age
• 0-2 years related experience
• Access to a smart phone with cellular service with the ability to support company technology requirements which include the following operating systems and devices:
-Operating Systems: Apple versions iOS11, iOS12, iOS13, iPadOS and Android Versions 7, 8, 9 and 10
-Devices supported on iOS 13 and iPadOS: iPhone 6 and newer, iPod Touch 7th Gen, iPad 7th Generation, iPad Mini 5th Generation, iPad Air 3rdGeneration, iPadPro (3rd, 12.9" and 11") iPad 6th
Generation, iPad Pro (2nd 10.5" and 12.9") iPad 5th Generation, iPad Pro (1st 9.7" and 12.9") iPad Mini 4 and iPad Air 2
• As a strong supporter of active military personnel and military veterans, we consider military experience a great prerequisite to a career at Schwan's
Job Type: Non-exempt Business Unit: Schwan's Consumer Brands, Inc. Req #: 20000348
Apply Now
Quick Apply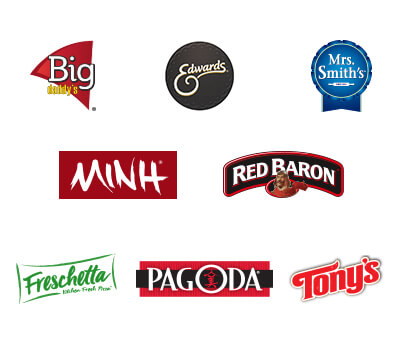 Big Daddy's
Edwards
Mrs. Smith's
MINH
Red Baron
Freschetta
Pagoda
Tony's