Looking for Home Delivery?
Looking for a career in home delivery? Schwan's Home Service recently began its journey as an independent company, but you can visit www.schwans.com/jobs to learn more about what they have to offer.
Job Description
Vice President of Manufacturing Finance
Minneapolis-St. Paul-Bloomington, Minnesota
Apply Now
Quick Apply
Description
(Overview)
At Schwan's Company, the opportunities are real, and the sky is the limit; this isn't just a job, it's a seat at the table.  Around here, every job matters, every voice counts, and every person contributes in a big way.  We look to you to execute business priorities, build relationships and take pride in your work because at Schwan's, you lead the way and we value what you bring. Our passion is our food. Our secret is our people.
Schwan's Company, a U.S. affiliate of the global lifestyle company CJ CheilJedang Corporation, is a leading U.S. manufacturer and marketer of quality foods offered through retail-grocery and food-service channels. Its many popular brands include Red Baron®, Tony's®, Big Daddy's®, Villa Prima™ and Freschetta® pizza; Mrs. Smith's® and Edwards® desserts; and Pagoda® Asian-style snacks. To learn more about Schwan's, visit www.schwanscompany.com.
We are hiring a Vice President of Manufacturing Finance to provide financial direction and leadership to all of our frozen manufacturing facilities. In this leadership role you will lead a team of Plant Controllers that are responsible for maintaining proper financial control/reporting systems to ensure that plant assets are utilized and managed in the most cost effective and profitable manner in order to maximize return on investment.
What you will get from us:
A high growth company that is investing in two new production facilities, supporting our vision of becoming the #1 Ethnic Meal Player in the nation
Opportunity to work on exciting, strategic financial and capital projects in partnership with key leaders: showcase your technical skills to make a big impact on the profitable growth of Schwan's Company
A culture focused on ensuring the health, safety and well-being of its employees
Support and mentorship from team members who are authentic, good-natured and highly skilled
Responsibilities: 
Leads and develops a team of 7 direct reports with a total team of 15+ Financial Analysts and Accountants 
Provides financial advice and assistance to the SVP of Manufacturing to ensure decision making is made on a sound financial and operational basis.
Collaborates with the corporate finance/business unit integration personnel on a number of initiatives including; providing cost information for Stage Gate projects, cost reduction, business unit collaboration initiatives, identifying cost/performance improvement opportunities, and establishing and sharing plant accounting/controlling/reporting best practices opportunities. Facilitates annual business planning process.
Directs the financial and budgetary affairs and financial analyses of operations
Uses value analysis techniques to identify and make recommendations to plant management to improve performance and lower unit costs. Instills strong cost control/ reporting and planning discipline to assist senior plant management in controlling manufacturing costs while achieving the required product quality standards.
Develops financial strategic plans consistent with the established corporate goals and objectives, and ensures timely and cost-effective execution within budget
Reviews and evaluates established measures of financial performance, counsels managers as to cost-effective execution of such programs, and provides direction for modifications in work plans or the implementation of contingency plans in accordance with prevailing and future financial and overall business conditions
Develops, approves, and monitors capital expenditure budgets and financial strategies by reviewing overall costs, financing, cash flows, and return on investment to ensure cost effective and profitable use of resources
Partners with Risk Management to develop programs to minimize insurance costs and casualty losses, and works with other departments and executives to ensure current and future operations provide strategic financial improvement and performance
QUALIFICATIONS

Education:  An undergraduate degree in Finance and/or Accounting is required and a CPA and/or MBA is highly preferred
Years of Related Experience:  Typically has a minimum of 10 to 15 years

Knowledge/Skills/Abilities: 
Strong experiences in business and corporate planning and analysis.  
Strong written and verbal communication skills and ability to present financial data clearly and precisely to senior management and the general associate population
Ability to interpret financial results, provide context to management and make recommendations as appropriate
Rigorous analytical acumen utilizing superior reasoning abilities
Strong working knowledge of financial systems and the ability to extract/apply information for business advantage
Demonstrated management and supervisory skills and experience building and managing effective team
Comprehensive knowledge of accounting and financial analysis concepts including Generally Accepted Accounting Principles, Financial Accounting, Standards Board and Government Accounting Standards Board principles
Advanced knowledge in the principles and practices of budgetary administration and procurement procedure
The employing subsidiaries of Schwan's Company are Equal Employment Opportunity Employers. All qualified applicants will receive consideration for employment without regard to disability, age, race, color, religion, gender, vet status, national origin or other protected class.
*
*
Job Type: Exempt Business Unit: Req #: 21005124
Apply Now
Quick Apply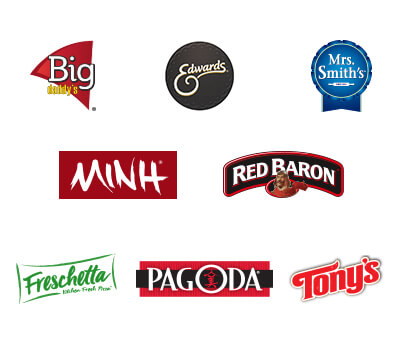 Big Daddy's
Edwards
Mrs. Smith's
MINH
Red Baron
Freschetta
Pagoda
Tony's