Looking for Home Delivery?
Looking for a career in home delivery? Schwan's Home Service recently began its journey as an independent company, but you can visit www.schwans.com/jobs to learn more about what they have to offer.
Job Description
Transportation & Logistics Intern - Summer 2022
Minneapolis-St. Paul-Bloomington, Minnesota
Apply Now
Quick Apply
Description
(Overview)
TRANSPORTATION / LOGISTICS INTERN - SUMMER 2022
LOCATIONS: MARSHALL, MN OR BLOOMINGTON, MN
About the Company:
Schwan's Company, a U.S. affiliate of the global lifestyle company CJ CheilJedang Corporation, is a leading U.S. manufacturer and marketer of quality foods offered through retail-grocery and food-service channels. Its many popular brands include Red Baron®, Tony's®, Big Daddy's®, Villa Prima™ and Freschetta® pizza; Mrs. Smith's® and Edwards® desserts; and Pagoda® Asian-style snacks. To learn more about Schwan's, visit www.schwanscompany.com.
About the Program:
12-week long internship program (Typically May-August)
Opportunity to work on and take responsibility for exciting, strategic projects that are relevant to your coursework with real-world applications.
Exposure to upper level management, executives and the CEO.
Opportunities for career growth with a well-established food company. Internships at Schwan's often lead to full- time job opportunities upon graduation.
A culture focused on ensuring the health, safety and well-being of its employees.
Support and mentorship from team members who are authentic, good-natured and highly skilled.
Duties and Responsibilities:
Gain insight and experience in cost savings through the development and implementation of innovative transportation programs (round trip/dedicated programs, private fleet opportunities, modal conversion, fuel programs, accessorial reduction).
Learn and utilize knowledge of operating practices, procedures, and policies of all Schwan's divisions including third party warehouses and co-packers; price components and industry standards for all modes of dry/refrigerated transportation; and knowledge of federal and state transportation regulations and laws.
Support negotiation of rates and service requirements with senior management of for-hire carriers to ensure the availability of transportation capacity at Schwan's locations and outside warehouses.
Evaluate carrier performance and promote the improvement of those services accordingly utilizing tools and standards.
Support rate review and ensure that rates are accurately reflected in carrier contracts and systems reflect accurate rate/pricing information.
Expectations:
Demonstrated leadership skills, solid interpersonal skills
Strong verbal and written communication skills
Must have the ability to read and interpret documents such as excel spreadsheets, carrier scorecards, etc.
Demonstrated analytical and problem-solving skills
Strong time management skills that enable on-time project delivery in a fast-paced and rapidly changing environment
Must be a confident self-starter who is comfortable overcoming obstacles & driving decisions from areas of ambiguity
Advanced analytical skills. Superior attention to detail and a high need for accuracy. Highly proficient in Microsoft Excel and PowerPoint.
Qualifications:
Candidates should currently be enrolled in an undergraduate Business, Engineering or Supply Chain & Logistics or related degree program with an anticipated graduation date of December 2022 or May 2023.
GPA of 3.0+ preferred.
The employing subsidiaries of The Schwan Food Company are Equal Employment Opportunity Employers. All qualified applicants will receive consideration for employment without regard to disability, age, race, color, religion, gender, vet status, national origin or other protected class.
#vfj-11-11#
#vfj-11-11#
Job Type: Non-exempt Business Unit: Req #: 21005363
Apply Now
Quick Apply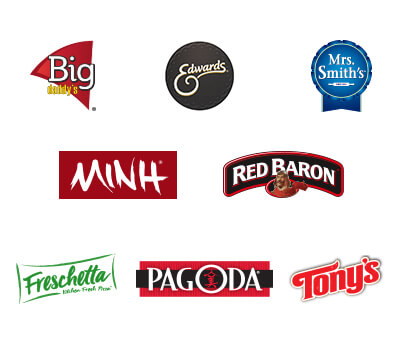 Big Daddy's
Edwards
Mrs. Smith's
MINH
Red Baron
Freschetta
Pagoda
Tony's