Looking for Home Delivery?
Looking for a career in home delivery? Schwan's Home Service recently began its journey as an independent company, but you can visit www.schwans.com/jobs to learn more about what they have to offer.
Job Description
Sr Product Sales Manager
Minneapolis-St. Paul-Bloomington, Minnesota
Apply Now
Quick Apply
Description
(Overview)
Schwan's Company, a U.S. affiliate of the global lifestyle company, CJ CheilJedang Corporation, is a leading U.S. manufacturer and marketer of quality foods offered through retail-grocery and food-service channels. Our many popular brands include Red Baron®, Tony's®, Big Daddy's®, Villa Prima™ and Freschetta® pizzas; Edwards® desserts; and Pagoda® Asian-style snacks. To learn about joining a team where you can belong, contribute and thrive, visit www.schwanscompany.com

Schwan's Consumer Brands is seeking a Sr. Product Sales Manager in Bloomington, MN.In this roleyou will be a trade and sales expert who is responsible for working with national customer teams, channel customers, or brokers to drives sales and trade initiatives for our iconic retail brands. You will work closely with sales, marketing, R&D and operations personnel to ensure alignment with the go-to-market strategy. You will be responsible for the development of effective strategies, trade goals, segments and customer plans to achieve annual volume and profit plan goals. You will also work with the finance team in trade analysis and manage the overall trade budget for the respective customer or channel.
DUTIES AND RESPONSIBILITIES
Lead the development of category or customer strategies as well as the selling/marketing/promotional plans for the customer or channel.

Ensure timely execution and management of the key strategy initiatives

Ensure alignment across sales and marketing teams to ensure effective sales execution. Work closely with marketing team to develop annual volume and trade spending plans for the customers or channels categories and brands.

Develop key processes and lead annual sales planning process, support development of sales goals.

Track performance on a continuous basis to ensure that sales goals are achieved within trade spending parameters and in support of long-term ROI.

Develops and implements trade spending & pricing element analysis and insights.

Provide expertise and insights to key partners across the organization and all channels.

 Liaison to cross functional, sales & marketing teams to drive execution.

Tracks sales volume and profit performance vs. forecast/reflow; identifies products that are drivers/limiters of consumer satisfaction and long-term business performance; raises issues & opportunities; trouble-shoots product problems to ensure sustainable, long-term viability of portfolio.

Lead sales communication initiatives, including National Sales Meeting, selling tools and other communications, as needed.
QUALIFICATIONS
Education: Bachelor's degree or equivalent, MBA preferred
Years of Related Experience: 10+ years related experience
Knowledge/Skills/Abilities:
Experience in CPG or retail trade industry with HQ sales planning or category management strongly preferred.

Experience in a customer facing role (ex. Account Management, direct sales, category management) strongly preferred.

Strong analytical background with prior knowledge in trade optimization programs and trade expenditure policies

Excellent strategic agility and critical thinking skills

Strong results orientation driven by curiosity, passion, and personal accountability

Excellent communication skills and interpersonal effectiveness

Effective analytical skills and creative problem-solving skills

Ability to work collaboratively and lead cross-functional teams to deliver results
The employing subsidiaries of The Schwan's Company are Equal Employment Opportunity employers.  All qualified applicants will receive consideration for employment without regard to disability, age, race, color, religion, gender, veteran status, national origin or other protected class.
null
Job Type: Exempt Business Unit: Req #: 21006313
Apply Now
Quick Apply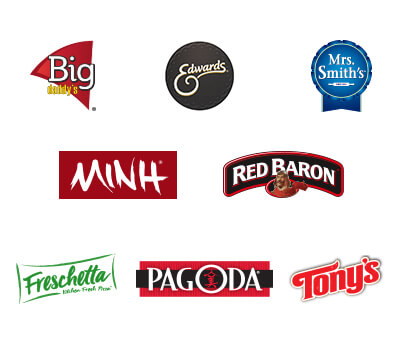 Big Daddy's
Edwards
Mrs. Smith's
MINH
Red Baron
Freschetta
Pagoda
Tony's