Looking for Home Delivery?
Looking for a career in home delivery? Schwan's Home Service recently began its journey as an independent company, but you can visit www.schwans.com/jobs to learn more about what they have to offer.
Job Description
Sr Packaging Process Engineer
Minneapolis-St. Paul-Bloomington, Minnesota
Apply Now
Quick Apply
Description
(Overview)
Schwan's Company, a U.S. affiliate of the global lifestyle company CJ CheilJedangCorporation, is a leading U.S. manufacturer and marketer of quality foods offered through retail-grocery and food-service channels. Its many popular brands include Red Baron®, Tony's®, Big Daddy's®, Villa Prima™ and Freschetta® pizza; Mrs. Smith's® and Edwards® desserts; and Pagoda® Asian-style snacks. To learn more about Schwan's, visit www.schwanscompany.com.
We are seeking a Senior Packaging Process Engineer to join our corporate R&D team.  This position is responsible for supporting package equipment development projects within Schwan's manufacturing and co-packer facilities. In this role you will research, develop, document, and test innovative packaging equipment solutions that are new to CJ/Schwan's or new to the world.  You will be responsible for providing project leadership for both packaging equipment led projects and Business led projects. You will also be an expert subject matter consultant on packaging equipment to help support product development, Capital Engineering, Packaging Material Engineering, and Purchasing to help optimize and reduce total packaging costs and improve packaging area OEE. 
*Ideal location would be Minneapolis, but we can be flexible. Will involve travel to our network of plants in the Midwest, with significant time working on the newplant construction in Sioux Falls, SD. Estimated travel: 25-30% based on project phasing
Responsibilities:
Executes packaging engineering projects new to CJ/ Schwan's in alignment with business units and new product platforms to drive company revenue and profitability with limited supervision.

Implements innovative packaging machinery engineering solutions resulting in new consumer desired features, improvements in performance of existing packaging and features, reduced packaging costs from new equipment /materials/processes, and faster execution and simplified mechanical processes.

Provides strong leadership in support of packaging material engineers, marketing and consumer research initiatives to contribute to the understanding of why consumers buy products and how packaging innovation can affect purchase decisions. Supports packaging concept tests around new and innovative packaging concepts that help fulfill unmet consumer needs and drive the company into new white space.  Provides innovative packaging equipment solutions for new concepts and prototype packages in support of consumer research.

Contributes to ideation sessions, with Global Supply Chain on how to build the future packaging lines with minimal touch, high OEE lines, which are also flexible and easy to change over. 

Works with leadership to maintain a strong world-wide packaging technology monitoring system.

Works with team to make deep dives into relevant new packaging equipment technologies and present to Business Unit Innovation and Engineering Managers to create awareness and understanding of the evolving world of packaging equipment technology.

Develops a network of internal and external contacts and resources for the purpose of teaching innovation concepts and creating a web of inputs that are used to solve the unmet consumer needs as identified by consumer research in support of business unit strategy.

Leads by example to help drive a culture of Innovation.

Coordinates and conducts packaging equipment performance testing for the purpose of determining POP (Proof of Principle), FAT (Factory Acceptance Testing), and SAT (Site Acceptance Testing).   Also leads the C portion of CQV. (Commissioning, Qualification, Verification). 

Interacts with vendors and outside developers to raise technology standards within the packaging organization.

Documents all work according to established procedures and guidelines and prepare various presentations and test reports for business and technical leaders to ensure complete communication of project status, progress, issues, solutions, timeline, and accountability with limited supervision.

Manages, trains and develops junior team members, if applicable.
Qualifications:
Education:  Bachelor's degree or equivalent preferably in Mechanical Engineering, Electrical Engineering, Electro-mechanical Engineering or Packaging Engineering. 
Years of Related Experience: Typically10+ years of food packaging with a proven track record of successful packaging equipment and materials innovation for OEM vendors.   Deep knowledge of Flexible Film Packaging Systems HFFS, VFFS, Flow-wrappers and good understanding of packaging materials which run on them. 
Knowledge/Skills/Abilities: 
Advanced knowledge of food product/package development flow from ideation to product launch in a consumer goods environment.

Highly creative individual with proven ability to create new-to-the-world packages and packaging equipment concepts.

Ability to bring together diverse technologies and concepts to create new to the world package innovation. 

Ability to work with Marketing and Consumer Research to understand unmet consumer needs and translate those into successful packaging innovations.

Strong knowledge of food processing and flow operations as well as strong working knowledge of product/package needs and interactions.

Good knowledge of government agencies pertaining to the food industry.

Strong working knowledge of a wide variety of packaging materials, automated packaging equipment, and processing equipment.

Strong technical problem-solving skills using statistics and modeling techniques.

Good computer skills including Microsoft Office, Project, and CAD software.

Strong written and oral communication skills. Ability to present to and interact with all levels of the company.
The employing subsidiaries of Schwan's Company are Equal Employment Opportunity Employers. All qualified applicants will receive consideration for employment without regard to disability, age, race, color, religion, gender, vet status, national origin or other protected class.
#vfj-11-11#
#vfj-11-11#
Job Type: Exempt Business Unit: Req #: 21002988
Apply Now
Quick Apply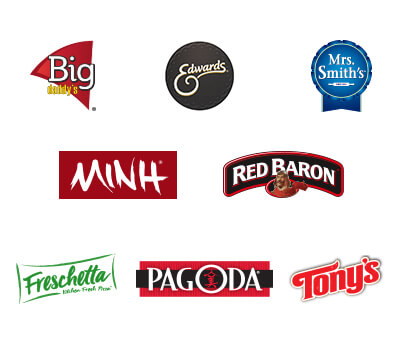 Big Daddy's
Edwards
Mrs. Smith's
MINH
Red Baron
Freschetta
Pagoda
Tony's