Looking for Home Delivery?
Looking for a career in home delivery? Schwan's Home Service recently began its journey as an independent company, but you can visit www.schwans.com/jobs to learn more about what they have to offer.
Job Description
Senior Supply Planner
Minneapolis-St. Paul-Bloomington, Minnesota
Apply Now
Quick Apply
Description
(Overview)
Schwan's Company, a U.S. affiliate of the global lifestyle company CJ CheilJedang Corporation, is a leading U.S. manufacturer and marketer of quality foods offered through retail-grocery and food-service channels. Its many popular brands include Red Baron®, Tony's®, Big Daddy's®, Villa Prima™ and Freschetta® pizza; Mrs. Smith's® and Edwards® desserts; and Pagoda® Asian-style snacks. To learn more about Schwan's, visit www.schwanscompany.com.

We are hiring a Senior Supply Planner to support our Global Supply Chain team in Bloomington, MN. In this role, you will be responsible for evaluating demand requirements against plant capacity and word alongside supply chain partners to create mid to long term production plans for our manufacturing facilities.
Job Duties and Responsibilities:
Develops a production plan each week for a 13 week period and a long- term 72 week plan to meet forecasted demand and create effective plant utilization.
Manages inventory levels and coordinates inventory pre-builds to compensate for periods of capacity limitations.
Generates reports and compiles data for the development and evaluation of potential recommendations for Sales & Operations planning process and senior management regarding production and inventory plans impacting multiple business units.
Provides periodic assessments including manufacturing capacity for major capital strategy decisions new product capacity evaluations production alternatives and implementation strategies to support new product introduction timing.
Assists in driving supply chain decisions using basic financial assessment of manufacturing and inventory alternatives and preparing materials to present capacity inventory and cost realities for senior management.
Leads weekly supply chain coordinator meeting with demand management plant schedulers distribution planners and master schedulers.
Develops and maintains safety stock strategies consistent with service level and inventory objectives.
Monitors forecast trends and engages demand managers to formulate adjustments when necessary working to ensure that manufacturing plans are based on a sound demand basis.
Evaluates manufacturing lot sizes to balance costs of manufacturing with costs of inventory.
Monitors production attainment results and makes recommendations for routing adjustments as needed.
Maintains APS computer system data including: sourcing dfu sku mapping network lead times routings production calendars SKU settings level loading strategy setting and address system corruption.
Manage daily process of resolving low stocks and stock outs and schedule changes.
Qualifications:
Education: Bachelor's degree (B. A.) or Equivalent.
Years of Related Experience: 3-5 years related experience
Knowledge/Skills/Abilities:
Reporting and query ability in database tools such as Microsoft Access SAP Business Warehouse and BEX.
Advanced skill level with Microsoft Excel intermediate skill level with Microsoft PowerPoint
Intermediate understanding of supply chain and inventory planning principles.
Strong analytical skills and basic understanding of financial impact and cost alternatives.
Strong mathematical skills.
Effective interpersonal skills.
null
Job Type: Exempt Business Unit: Req #: 22000079
Apply Now
Quick Apply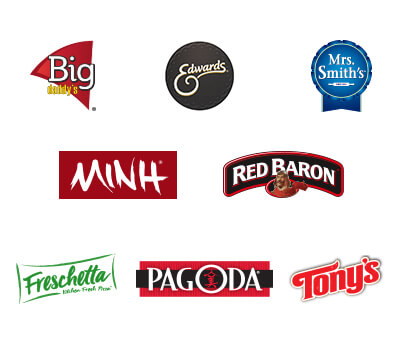 Big Daddy's
Edwards
Mrs. Smith's
MINH
Red Baron
Freschetta
Pagoda
Tony's