Looking for Home Delivery?
Looking for a career in home delivery? Schwan's Home Service recently began its journey as an independent company, but you can visit www.schwans.com/jobs to learn more about what they have to offer.
Job Description
Senior Recruiter
Minneapolis-St. Paul-Bloomington, Minnesota
Apply Now
Quick Apply
Description
(Overview)
Schwan's Company, a U.S. affiliate of the global lifestyle company CJ CheilJedang Corporation, is a leading U.S. manufacturer and marketer of quality foods offered through retail-grocery and food-service channels. Its many popular brands include Red Baron®, Tony's®, Big Daddy's®, Villa Prima™ and Freschetta® pizza; Mrs. Smith's® and Edwards® desserts; and Pagoda® Asian-style snacks. To learn more about Schwan's, visit www.schwanscompany.com.
We are searching for a Senior Recruiter to join our HR and Talent Acquisition team in Bloomington, MN. Recruiters at Schwan's are strong talent advisors, sourcers and selectors of top talent that meet or can grow into the skills for all positions and align to Schwan's cultural values. As a market expert, this position will be responsible for developing robust and creative recruiting strategies to fill positions in difficult markets. This role will primarily recruit for Schwan's Global Supply Chain with a focus on plant leadership, technical positions (engineering & PSM) and plant support positions (HR, Finance, etc.) 
In joining Schwan's as a Senior Recruiter, you are joining a collaborative recruiting team that invests in your development and supports talent moves within and across the function.  You will have opportunities to build both HR and recruiting competencies and leadership skills to accelerate your career.
Responsibilities: 
As a talent adviser, lead the full life cycle recruiting process through clearly defined metrics, where you will source, source, identify, and qualify quality employees for the company 

Partner and consult with hiring managers to understand business and recruitment needs to develop robust recruiting strategies and true business partnerships

Prepare reports documenting recruitment activity and recommendations for alternative sourcing strategies to attract top talent 

As a sourcer, develop market specific recruiting strategies that will include social media, job boards, employee referrals, national searches, and industry networking

Develop your network with professional organizations, public service agencies and diversity channels

As a selector of talent, you will evaluate applicants, provide fit recommendations, and effectively advise compensation packages ensuring compliance with company policies as well as State and Federal regulations including, but not limited to, EEOC and Affirmative Action 

You will have the opportunity to work on strategic projects ranging from employment branding to applicant tracking system enhancements
Qualifications 
Years of Experience: Typically has 5+ years of related work experience
Education: Bachelor's degree or equivalent experience required
Knowledge, Skills and Abilities:
The desire to make a meaningful difference. Must be self-motivated with the ability to work independently. We need someone who competes to win!

Authentic leader: direct communicator, able to build strong relationships across the company, with all levels 

Must have great collaboration skills, with the ability to effectively work closely with cross-functional teams 

Proactive and consultative approach to understand the needs of the business and execute deliverables

Ability to work effectively with cross-functional partners such as, but not limited to, Human Resources, Payroll, Compensation, BU leaders and other internal recruiting teams 
The employing subsidiaries of Schwan's Company are Equal Employment Opportunity Employers. All qualified applicants will receive consideration for employment without regard to disability, age, race, color, religion, gender, vet status, national origin or other protected class.
null
Job Type: Exempt Business Unit: Req #: 21005912
Apply Now
Quick Apply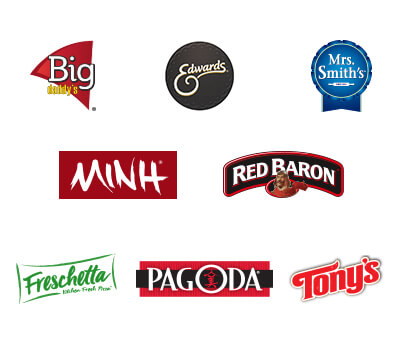 Big Daddy's
Edwards
Mrs. Smith's
MINH
Red Baron
Freschetta
Pagoda
Tony's