Looking for Home Delivery?
Looking for a career in home delivery? Schwan's Home Service recently began its journey as an independent company, but you can visit www.schwans.com/jobs to learn more about what they have to offer.
Job Description
Senior Logistics Analyst- Remote
Minneapolis-St. Paul-Bloomington, Minnesota
Apply Now
Quick Apply
Description
(Overview)
At Schwan's Company, the opportunities are real, and the sky is the limit; this isn't just a job, it's a seat at the table.  Around here, every job matters, every voice counts, and every person contributes in a big way.  As part of our front lines, we look to you to execute business, build relationships and take pride in your work because at Schwan's, you lead the way and we value what you bring. Our passion is our food. Our secret is our people.  
Schwan's Company, a U.S. affiliate of the global lifestyle company, CJ CheilJedang Corporation, is a leading U.S. manufacturer and marketer of quality foods offered through retail-grocery and food-service channels. Our many popular brands include Red Baron®, Tony's®, Big Daddy's®, Villa Prima™ and Freschetta® pizza; Mrs. Smith's® and Edwards® desserts; and Kahiki®, Bibigo® and Pagoda® Asian-style snacks Schwan's is a place for people with an appetite for more.  Our employees receive competitive total compensation and benefit plans, including Flexible Time Off (FTO,) wellness and retirement savings plans. To learn about joining a team where you can belong, contribute and thrive, visit www.schwanscompany.com or apply directly at www.schwansjobs.com
This position exists to support sales execution activities. A key component of this position is to provide insight and support related to sales performance and process improvement. Emphasis is on root cause resolution and proactively identifying process improvements as a means to reduce support costs.
Develops business tools and models that enable leadership to deliver upon its financial and strategic goals. Provides observations to team leaders via reporting and insights

Analyzes, validates, manipulates, and interprets complex data from cross functional partners to develop solutions and optimization opportunities 

Performs analysis of new logistics concepts and develops cost/benefit analysis, balancing tradeoffs between customer needs and costs

Leads complex initiatives that have multiple interdependencies and cross functional implications

Manages tactical route performance details and ensures disruptions receive service recovery.  Collaborates with key stakeholders on resolutions

Recommends and analyzes KPIs on business metrics to support the needs of the business.

Supports cross-functional planning to and gathers key data to align on solutions that meet customer and business needs

Creates queries and reports based on the needs of both inter- and intra- departmental requests, performs analysis, and makes recommendations based on complex and diverse data

Leads functional, system, and program specifications through testing proposed solutions

Responsible to conduct yourself and ensure your subordinates (if applicable) conduct themselves in a manner consistent with company mission, values, code of ethics, policies, and other standards of conduct
Education: Bachelor's degree or equivalent
Years of Related Experience: 5+ years of experience
Knowledge/Skills/Abilities:
Intermediate PC skill including Microsoft Office Suite with advanced skill in Excel, SAP BW

Proficiency in the use of freight or route modeling software, tools and techniques

Advanced analytical skills

Advanced ability to detect trends

Intermediate skills in the development of financial metrics and comparative analysis, the ability to construct and effectively present presentations to a wide variety of audiences

The ability to work effectively and cooperatively within teams

Strong competency in computer-based design and analysis tools

Proven broad business knowledge and organizational awareness

Excellent verbal and written communication skills, and the ability to work independently with minimal supervision

Needs to be technology savvy in order to drive effective means of reporting critical business

Logistics Professional Certification preferred
Education: Bachelor's degree or equivalent
Years of Related Experience: 5+ years of experience
Knowledge/Skills/Abilities:
Intermediate PC skill including Microsoft Office Suite with advanced skill in Excel, SAP BW

Proficiency in the use of freight or route modeling software, tools and techniques

Advanced analytical skills

Advanced ability to detect trends

Intermediate skills in the development of financial metrics and comparative analysis, the ability to construct and effectively present presentations to a wide variety of audiences

The ability to work effectively and cooperatively within teams

Strong competency in computer-based design and analysis tools

Proven broad business knowledge and organizational awareness

Excellent verbal and written communication skills, and the ability to work independently with minimal supervision

Needs to be technology savvy in order to drive effective means of reporting critical business

Logistics Professional Certification preferred
Job Type: Exempt Business Unit: Req #: 21002303
Apply Now
Quick Apply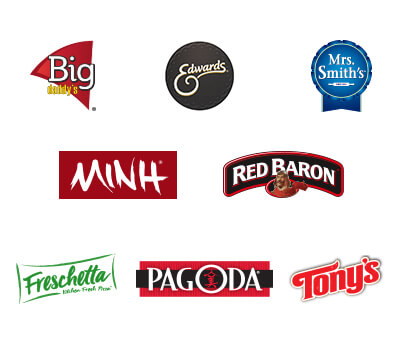 Big Daddy's
Edwards
Mrs. Smith's
MINH
Red Baron
Freschetta
Pagoda
Tony's