Looking for Home Delivery?
Looking for a career in home delivery? Schwan's Home Service recently began its journey as an independent company, but you can visit www.schwans.com/jobs to learn more about what they have to offer.
Job Description
Senior IBP Business Analyst
Minneapolis-St. Paul-Bloomington, Minnesota
Apply Now
Quick Apply
Description
(Overview)
This position resides within the Integrated Business Planning (IBP) Center of Excellence (COE) and is responsible for delivering analytics and statistical modeling for the IBP function across all categories and functions.
An agile position with the resources and knowledge to quickly support category demand planners and IBP peers with expertise in data analytics and ensuring the development and accuracy of the tools and capabilities used in the planning functions. This position ensures that planners across categories have the tools needed to be effective and successful in their roles.
Responsibilities:
Develop analytics around Lead analytics for Bias, MAPE, FVA, top 10 misses, top SKU review, etc.
Leverage familiarity with data analytics to assist demand planners in across all business categories
Select and validate appropriate models to discover meaningful patterns and insights for a wide variety of business problems.
Define and track model accuracy, ensuring model relevance and reliability; enhance the model as needed
Analyze and profile available, reliable, and relevant data (internal and external) to uncover insights in support of scalable solutions.
Consolidate and message trends (customer, product, consumer) seen across various categories.
Assist in the development of demand forecasts, as needed, based on data received directly from retailers and 3rd party sources, in addition to larger macro-economic indicators.
Collaborate with key stakeholders to explore opportunities to develop data driven solutions by developing and utilizing statistical modeling and machine learning algorithms.
Work with a team of data scientists, solutions delivery managers, engineers, and business stakeholders to take an opportunity or pain point from concept to scaled solution.
Assists with the implementation of standard operational processes and procedures that leverage system functionality.
Serve as an analytical liaison between the IBP Planning team and the IT technical analysts, translating

business questions / inquiries into actionable plans to address & solve business needs.
Assist with business process analysis, requirement definitions, and cost/benefit analysis to align information technology solutions with business initiatives.
Maintains documentation for technical procedures and support of systems. Provides system training and documentation to teams and assists others with related questions.
QUALIFICATIONS:
Education: BA/BS in Mathematics, Data Science, Statistics, Supply Chain, Operations, Information Systems or similar areas.
Years of Related Experience: The ideal candidate should have 4 – 6 years of exposure to demand planning/IBP in a Consumer Packaged Goods company. Experience should include one or more of the following - Supply Planning, Demand Planning, Logistics and Distribution, Procurement, Manufacturing and Supply Chain consulting.
Knowledge/Skills/Abilities:
Experience in Business Intelligence, supply chain, logistics management, inventory planning, operations, distribution, transportation and procurement.

Proficient mathematical skills with advanced PC skills including Microsoft Office Suite (Word, Excel, PowerPoint, and Access) and base knowledge with ERP systems (SAP, Oracle, JDA/BlueYonder, BOBJ, Webi, etc.).

Independent worker and analytical thinker with the ability to lead and do data analysis to resolve complex problems.

Superior attention to detail and a high need for accuracy.

Superior communication skills (written, verbal, presentation).

Strong skills in data analytics tools and resources such as Tableau, Alteryx, SQL, R, or Stata. 

This role requires familiarity with statistical algorithms and enhancements, strong communication skills, a dedication to finding and delivering the truth and comfort messaging results to executive leadership.
null
Job Type: Exempt Business Unit: Req #: 21006906
Apply Now
Quick Apply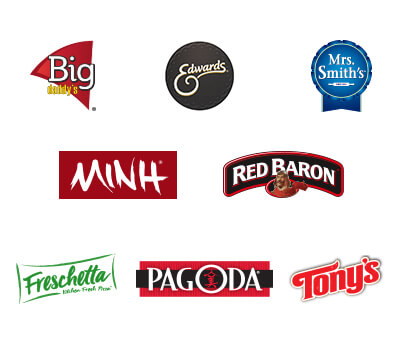 Big Daddy's
Edwards
Mrs. Smith's
MINH
Red Baron
Freschetta
Pagoda
Tony's