Looking for Home Delivery?
Looking for a career in home delivery? Schwan's Home Service recently began its journey as an independent company, but you can visit www.schwans.com/jobs to learn more about what they have to offer.
Job Description
Salesforce Administrator (SFDC)
Minneapolis-St. Paul-Bloomington, Minnesota
Apply Now
Quick Apply
Description
(Overview)
Who we are!

Schwan's Company, a U.S. affiliate of the global lifestyle company CJ CheilJedang Corporation, is a leading U.S. manufacturer and marketer of quality foods offered through retail-grocery and food-service channels. Its many popular brands include Red Baron®, Tony's®, Big Daddy's®, Villa Prima™ and Freschetta® pizza; Mrs. Smith's® and Edwards® desserts; and Pagoda® Asian-style snacks. To learn more about Schwan's, visit www.schwanscompany.com.

What we are looking for:

We are hiring a Salesforce Administrator to join our Sales & Marketing function. This position will be in Bloomington, MN (corporate office) with remote work flexibility.

The Administrator for Salesforce.com will provided technical analysis, implementation, and delivery of key revenue strategies. The administrator will help drive operational productivity and sales success by maximizing our use of the SFDC platform (Lightning version)  They will lead the ongoing development of our Salesforce environment that connects our direct sales team, telemarketing sales team to the marketing strategies.
What we need from you:
Daily administration and support of Salesforce including user setup, design and configuration of Custom Objects, Profiles and Roles, Workflow/Process Builder, Visual Flows, Custom Fields, Validation Rules, Page Layouts

Develop reports, dashboards, and processes to support and enable execution and metrics against business strategies; continuously monitor data quality and integrity in Salesforce

Link Salesforce to enterprise data/tools for additional reporting and dashboards

Organizes the assessment, extension, and conclusion of new requests for development

Promote Salesforce adoption throughout the company, help define the strategic direction of the platform and work with cross functional teams to implement vision

Work with sales and business leaders to understand needs, create operational metrics, tracking and reporting

Provide project plans, requirements, and technical documentation for larger projects that contribute to longer term initiatives

Serves as the link connecting the I.T. development efforts for interfaces between SFDC and other systems (SAP, Web Sites, etc.)

Coordinate testing and deployment plans for complex change management/rollouts

Deliver user guides and/or training for large deployments

Track and communicate progress against short-term/long-term goals, while effectively adjusting stakeholder expectations, as needed

Provide internal and customer-facing status reports, as needed

Evaluate new releases of Salesforce to determine functionality requirements and provide detailed information on how changes will apply to all affected departments/users  

Utilize the Salesforce App Exchange to review and recommend additional 3rd part applications that could enhance experience

Coordinate activities between sales and other departments (such as marketing and training), in support of the strategies
Qualifications:
Education: Bachelor's Degree preferred, Salesforce Administrator 201 Certification a plus (Advanced Admin, Platform App Builder, or Developer I)

Years of Related Experience: 
4+ years of business systems administration and/or management, including Salesforce.com
2 years Salesforce.com (Required)
Knowledge/Skills/Abilities: 
Excellent time management skills and the ability to juggle multiple priorities, while clearly communicating expectations and progress

Experience in all facets of systems delivery, including requirements gathering, analysis, design, testing, deployment, training, and delivery

Demonstrated ability to effectively collaborate with and manage cross-functional and virtual teams

Strong communication skills, both verbal and written, geared to communications with both technical teammates, as well as Sales and Marketing management

Ability to effectively present information in group settings to a wide variety of audiences

Desire to work and thrive in a fast-paced environment

Strong decision making, judgment and analytical skills

Advanced skills in Microsoft PowerPoint, Excel, and Word; Office 365 

Experience in implementation, training and documentation preferred 
null
Job Type: Exempt Business Unit: Req #: 21006177
Apply Now
Quick Apply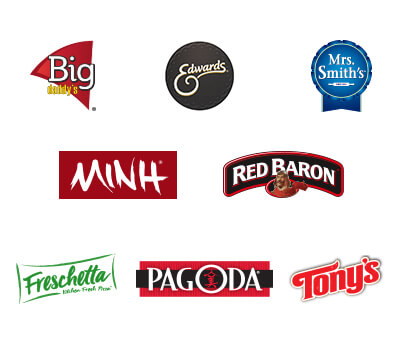 Big Daddy's
Edwards
Mrs. Smith's
MINH
Red Baron
Freschetta
Pagoda
Tony's