Looking for Home Delivery?
Looking for a career in home delivery? Schwan's Home Service recently began its journey as an independent company, but you can visit www.schwans.com/jobs to learn more about what they have to offer.
Job Description
Sales Planner
Minneapolis-St. Paul-Bloomington, Minnesota
Apply Now
Quick Apply
Description
(Overview)
Schwan's Company, a U.S. affiliate of the global lifestyle company, CJ CheilJedang Corporation, is a leading U.S. manufacturer and marketer of quality foods offered through retail-grocery and food-service channels. Our many popular brands include Red Baron®, Tony's®, Big Daddy's®, Villa Prima™ and Freschetta® pizza; Mrs. Smith's® and Edwards® desserts; Bibigo®, Pagoda® and Kahiki® Asian-style snacks. Schwan's is a place for people with an appetite for more.  To learn about joining a team where you can belong, contribute and thrive, visit www.schwanscompany.com
We are looking to hire a Sales Planner for our Customer Planning team in Bloomington, MN.  This position is responsible for the support and coordination of the Customer Head Quarter (HQ) selling process. You will have the opportunity to work collaboratively with a team of Sales Planners, to assist in managing timelines, data entry, sales processes and operational activities.  The goal of this team is to free up the time of the National Account Managers, so that they can continue to drive sales to the largest grocery retailers in the country.  Analytical mindset, good data management/manipulation skills, attention to detail and drive to improve are a must for this entry level role.
What you get from us?  Great mentors who will train you on the systems and processes within Consumer Packaged Goods (CPG) sales; foundation knowledge that will allow you to advance into a multitude of roles (Account Management, Sales, Category Analyst/Manager); supportive and flexible environment. Responsibilities of the role may include:
Lead coordination of activities essential to Customer HQ Sales planning process including: vendor contracts, 

promotion entry, data synchronization, 

communication & compliance
Support HQ sales team managers with internal process's 
Support HQ sales team managers as key internal t

rade system and external customer portal 

power user.  Promotion entry support, training and compliance
Support HQ sales team managers with hierarchy maintenance and master data integrity; including updating of internal systems and communication for customer mergers & acquisitions.by
Support HQ sales team managers with coordination of team CRM customer relation management data (Reset dates, Selling window dates, Nuisance fees, slotting fees, internal planning calendar.
Execute existing sales processes and advise process improvements  
Qualifications:
Education: Bachelor's degree required; Business Degree preferred
Years of Related Experience: Typically, 1-3 years
Knowledge/Skills/Abilities:
Proficiency with MS Office (Excel, Word, Outlook) is required. 
Experience working in sales operations or planning, sales promotions/trade, and data synchronization a plus but not required
Desire to learn new systems and technologies. 
Strong work ethic; ability to work independently; good organizational and project management skills
Understanding of basic P&L and total customer investment metrics preferred.
null
Job Type: Exempt Business Unit: Req #: 21006181
Apply Now
Quick Apply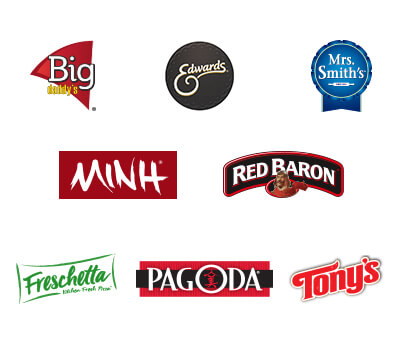 Big Daddy's
Edwards
Mrs. Smith's
MINH
Red Baron
Freschetta
Pagoda
Tony's