Looking for Home Delivery?
Looking for a career in home delivery? Schwan's Home Service recently began its journey as an independent company, but you can visit www.schwans.com/jobs to learn more about what they have to offer.
Job Description
Restaurant General Manager and Edward's® Brand Ambassador
Minneapolis-St. Paul-Bloomington, Minnesota
Apply Now
Quick Apply
Description
(Overview)
At Schwan's Company, the opportunities are real, and the sky is the limit; this isn't just a job, it's a seat at the table.  Around here, every job matters, every voice counts, and every person contributes in a big way.  We look to you to execute business priorities, build relationships and take pride in your work because at Schwan's, you lead the way and we value what you bring. Our passion is our food. Our secret is our people.
Schwan's Company, a U.S. affiliate of the global lifestyle company CJ CheilJedang Corporation, is a leading U.S. manufacturer and marketer of quality foods offered through retail-grocery and food-service channels. Its many popular brands include Red Baron®, Tony's®, Big Daddy's®, Villa Prima™ and Freschetta® pizza; Mrs. Smith's® and Edwards® desserts; and Pagoda® Asian-style snacks. To learn more about Schwan's, visit www.schwanscompany.com.
We are hiring a Restaurant General Manager and Edward's® Brand Ambassador to bring the vision of Edward's Dessert Kitchen to life daily through exceptional customer service and product quality. 
Target Compensation is starting at $70,000+ with an annual bonus and full time benefits (401k, Health, Dental, etc.)
This individual will play a pivotal role in developing an annual business plan, hiring, training, developing and overseeing staff schedules.
They will be responsible for the financial results of the operation by increasing sales year over year, managing costs to budget and by building and maintaining vendor relationships.
This role will ultimately be accountable for the success and operations of Edward's dessert Kitchen and will lead the collaboration with company stakeholders and the Edwards brand. 
Roles and Responsibilities
This position requires a strong team player with an extraordinary commitment to excellent customer service. This individual will also demonstrate a strong work ethic and a high level of integrity. Works well in group problem solving situations; Uses reason even when dealing with emotional topics and is able to identify the root cause of a problem, find a solution, and solve it.
Plays a key role in imagining and charting the future of the Edward's dessert Kitchen concept. Helps to establish a highly positive image for the shop. 
Hire, train and manage a team of exceptional people that deliver on the vision of Edward's Dessert Kitchen through exceptional customer service and product quality ensuring customers have an unparalleled experience at the location. 
Partners with the Edward's brand team, agencies and corporate communications teams to develop and distribute marketing materials including social media, event, website and public relations for both Edward's Dessert Kitchen and the Edward's frozen dessert brand.   
Develops and implements annual business plan supporting the vision of the concept, including a budget, to deliver against customer service, quality and financial goals. Works closely with finance to manage the P&L and develop reporting level metrics.
Through a collaborative partnership with the executive chef create an innovative, exciting and trendsetting portfolio of desserts and a bar program to bring local and national recognition. 
Qualifications 
Education:
High school diploma or equivalent (Bachelor's Degree Preferred)
Years of Related Experience:
4-7 years related experience.  
Knowledge/Skills/Abilities:  
Advanced communication and interpersonal skills
Ability to create business pro forma, budget and read a P&L statement
Knowledge of culinary food preparation methods and techniques
Knowledge of restaurant service styles and techniques
Ability to operate and maintain basic foodservice equipment. 
The employee must frequently lift and/or move up to 50 pounds. 
The Manager must be able to work a flexible schedule, including nights and weekends, based on the needs of the restaurant .
The employing subsidiaries of The Schwan Food Company are Equal Employment Opportunity Employers. All qualified applicants will receive consideration for employment without regard to disability, age, race, color, religion, gender, vet status, national origin or other protected class.
*
*
Job Type: Exempt Business Unit: Req #: 21005980
Apply Now
Quick Apply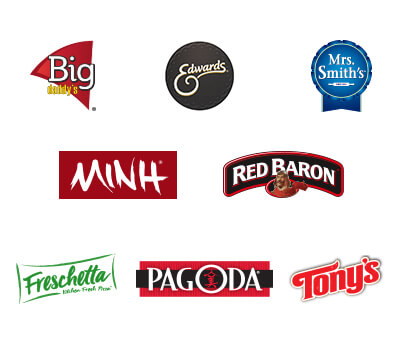 Big Daddy's
Edwards
Mrs. Smith's
MINH
Red Baron
Freschetta
Pagoda
Tony's