Looking for Home Delivery?
Looking for a career in home delivery? Schwan's Home Service recently began its journey as an independent company, but you can visit www.schwans.com/jobs to learn more about what they have to offer.
Job Description
Logistics Analyst - Control Tower
Minneapolis-St. Paul-Bloomington, Minnesota
Apply Now
Quick Apply
Description
(Overview)
Schwan's Company, a U.S. affiliate of the global lifestyle company CJ CheilJedang Corporation, is a leading U.S. manufacturer and marketer of quality foods offered through retail-grocery and food-service channels. Its many popular brands include Red Baron®, Tony's®, Big Daddy's®, Villa Prima™ and Freschetta® pizza; Mrs. Smith's® and Edwards® desserts; and Pagoda® Asian-style snacks. To learn more about Schwan's, visit www.schwanscompany.com.
Schwan's Company is hiring a Logistics Analyst - Control Tower to join our Logistics and Global Supply Chain organization.  This person, under supervision from the Director, Logistics Planning, is responsible for executing logistics analysis projects. In this role you will support the Logistics Control Tower, working on end-to-end supply chain activities to help meet cost, service, and quality objectives for the entire network (17 manufacturing plants and 50+ warehouses).
Responsibilities:
Deliver value across multiple logistics initiatives by pro-actively tracking KPIs, understanding root causes and addressing bottlenecks by working with cross functional teams 

Conducts or assists in the documentation of logistics analysis projects for the Logistics Development Department using established procedures and working under general supervision.

Measures and manages shipment utilization, on-time performance, inventory coverage etc.  and work with logistics partners to address performance gaps

Assists in the analysis and interpretation of Customer Service, Forecasting, Procurement/Manufacturing, Inventory, Transportation, and Warehousing data and assists in identifying opportunities for cost reduction and process improvement.

Assists in the analysis and assembly of data at all levels which includes assisting in analyzing performance, identifying problems, trending, and developing recommendations which support supply chain.

Defines requirements and determines feasibility of design within time and cost constraints

Assists in developing project and training plans, identifies issues and communicates status of assigned projects to users and manager.

Supports functional, system, and program specifications through testing proposed solutions. Conducts ongoing user support and training

Builds relationships across the departments and with Business Unit customers.
Requirements:
Education: Bachelor's degree or equivalent experience.
Years of Related Experience: 5+ years related experience
Knowledge/Skills/Abilities:
Knowledge of transportation and freight tendering processes

Demonstrated ability to analyze data and drive process improvements

Prior experience in a Logistics or Planning Control Tower preferred

Lean / Six Sigma experience preferred

Preferred Understanding of end-to-end supply chain concepts and distribution strategies

Understanding of DRP, MPS, and MRP planning concepts

Detail oriented and ability to organize large amounts of work and data

Highly adaptable and able to work in a fast-paced environment

Demonstrates initiative, creativity, organizational ability and follow through

Have effective oral and written communication skills.

Plans effectively and works well in a team or individually

Ability to work with little supervision
The employing subsidiaries of Schwan's Company are Equal Employment Opportunity Employers. All qualified applicants will receive consideration for employment without regard to disability, age, race, color, religion, gender, vet status, national origin or other protected class.
null
Job Type: Exempt Business Unit: Req #: 21002980
Apply Now
Quick Apply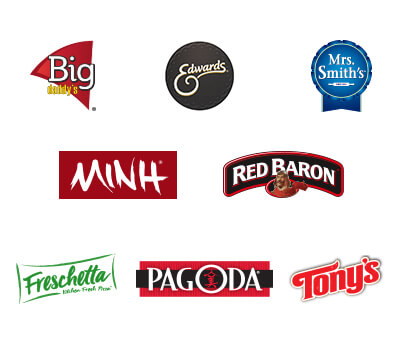 Big Daddy's
Edwards
Mrs. Smith's
MINH
Red Baron
Freschetta
Pagoda
Tony's