Looking for Home Delivery?
Looking for a career in home delivery? Schwan's Home Service recently began its journey as an independent company, but you can visit www.schwans.com/jobs to learn more about what they have to offer.
Job Description
Director, Reporting & Analytics
Minneapolis-St. Paul-Bloomington, Minnesota
Apply Now
Quick Apply
Description
(Overview)
At Schwan's Company, the opportunities are real, and the sky is the limit; this isn't just a job, it's a seat at the table.  Around here, every job matters, every voice counts, and every person contributes in a big way.  We look to you to execute business priorities, build relationships and take pride in your work because at Schwan's, you lead the way and we value what you bring. Our passion is our food. Our secret is our people.
Schwan's Company, a U.S. affiliate of the global lifestyle company CJ CheilJedang Corporation, is a leading U.S. manufacturer and marketer of quality foods offered through retail-grocery and food-service channels. Its many popular brands include Red Baron®, Tony's®, Big Daddy's®, Villa Prima™ and Freschetta® pizza; Mrs. Smith's® and Edwards® desserts; and Pagoda® Asian-style snacks. To learn more about Schwan's, visit www.schwanscompany.com.
As the Director of Reporting and Analytics, you will lead the reporting & analytics team in driving growth insights and foresight across the business via the local understanding of category, channel and shopper/consumer data and insights. This role reports to the VP, Customer Development & Sales Strategy.

RESPONSIBILITIES
Own database management and drive systems and processes to support single source of truth reporting.

Lead reporting and dashboarding development of KPIs for senior leaders and sales leadership to drive focus and a culture of performance.

Drive facilitation and delivery of IRI data with senior leaders while providing context and relevancy to inform and support strategic direction & decisions.

Develop insights across categories via IRI data (standardize business

reporting). Provide these insights to the sales and marketing teams in a clear and concise format.

Ensure team is providing insight and perspective identifying key insights using syndicated data that support the creation of business plans and sales execution.

Support annual planning and on-going contingency planning to ensure that resources are being allocated to meet stated sales, profit, customer and brand objectives. Develops moderate to significant-sized and complex budget as part of overall business unit or functional budget.

Influence future investment decisions by leveraging knowledge of previous results. Ensure decisions are consistently based on a current understanding of consumers, competitors and the marketplace.

Ensure optimized contractual relationships with external agencies, such as IRI and others.

Lead development and implementation of future data analytics capabilities, such as big data and next generation analytics approach.

Directs, trains and develops a team of analysts.
QUALIFICATIONS
Education: Bachelor's degree or equivalent required. MBA strongly preferred
Years of Related Experience: 10+ years or more of related experience
Knowledge/Skills/Abilities: 
Thorough knowledge and experience in data analytics and reporting, research background.

High level of experience in generating, interpreting and analyzing syndicated data: (IRI/ Nielsen, retailer and shopper data) and secondary data to build actionable insights and recommendations

Passion for working in big data: combining data from multiple sources and ability to extract data to support the business decisions

Solid communication and interpersonal skills

Ability to influence cross functionally with sales, category team, and senior business leaders

Skilled in building automated reporting, dashboards, and creating clean reporting functionality for the business

Demonstrated management and supervisory skills

Highest integrity in keeping with company values

The employing subsidiaries of Schwan's Company are Equal Employment Opportunity Employers. All qualified applicants will receive consideration for employment without regard to disability, age, race, color, religion, gender, vet status, national origin or other protected class.
null
Job Type: Exempt Business Unit: Req #: 22000249
Apply Now
Quick Apply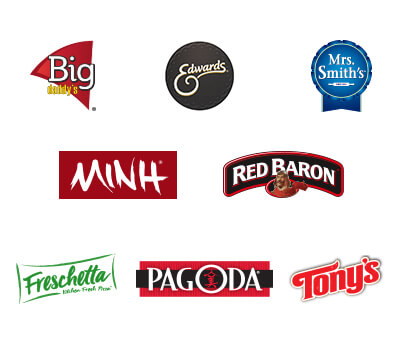 Big Daddy's
Edwards
Mrs. Smith's
MINH
Red Baron
Freschetta
Pagoda
Tony's