Looking for Home Delivery?
Looking for a career in home delivery? Schwan's Home Service recently began its journey as an independent company, but you can visit www.schwans.com/jobs to learn more about what they have to offer.
Job Description
Customer Sales Planning Manager
Minneapolis-St. Paul-Bloomington, Minnesota
Apply Now
Quick Apply
Description
(Overview)
At Schwan's Company, the opportunities are real, and the sky is the limit; this isn't just a job, it's a seat at the table. Around here, every job matters, every voice counts, and every person contributes in a big way. As part of our direct sales team, we look to you to execute business, build relationships and take pride in your work because at Schwan's, you lead the way and we value what you bring. Our passion is our food. Our secret is our people.

Schwan's Company, a U.S. affiliate of the global lifestyle company, CJ CheilJedang Corporation, is a leading U.S. manufacturer and marketer of quality foods offered through retail-grocery and food-service channels. Our many popular brands include Red Baron®, Tony's®, Big Daddy's®, Villa Prima™ and Freschetta® pizza; Mrs. Smith's® and Edwards® desserts; and Pagoda® Asian-style snacks. Schwan's is a place for people with an appetite for more. To learn about joining a team where you can belong, contribute and thrive, visit www.schwanscompany.com
Position Mission:
We are hiring a Customer Sales Planning Manager for our Food Service team in Bloomington, MN.  This position is a development opportunity for those either currently in or aspiring to career paths in Sales or Marketing.  At Schwan's, sales leadership roles require a developmental role in HQ in order to gain a broader understanding of the organization and the decision-making process.  For potential Marketing careers, it is an opportunity for those not currently in the function, to get exposure to what the Marketing function actually is at Schwan's and develop a better two-way understanding of long-term career fit.
What you will get from us:
Opportunity to be a part of the leadership team for our Food Service Convenience Store and national accounts channel. 

Work hand in hand with the sales director and marketing manager to plan and execute short and long term business strategy

Opportunities for career growth with a well-established food company. For the right candidate, you will have opportunity to move into a field sales leadership, or Marketing Manager in 18-24 months.  

A culture focused on ensuring the health, safety and well-being of its employees

Support and mentorship from team members who are authentic, good-natured and highly skilled

Competitive wages, incentive pay and a comprehensive package of benefits
Responsibilities:
Work closely with Sales and Marketing teams to provide input into the 3 year and annual planning process through the co-development with Marketing of the sales strategy for assigned customer channel.

Provide leadership for the planning process by the development/improvement of the key elements ensuring timely execution and management of the process.

Work with marketing to guide innovation recommendations as well as changes, improvements or deletion of existing products.

Support field sales in the execution of sales programs, sales tools and execution of headquarter objectives to drive channel growth.

Participate in the development of broad product category strategies and selling/marketing/promotional plans for the customer channel and product group assigned.

Act as the corporate representative/liaison to the field sales organization

Provide sales expertise in the development of customer programs and supporting material.

Ensure alignment across all sales and marketing teams for sales execution.

Work with assigned team in order to ensure that programs are proposed, accepted, executed and managed to attain profitable results.

Co-develop with marketing an annual volume plan for the assigned group.

Develop specific strategies and tactics for assigned group.

Create and communicate all promotional elements to support programs. This includes the creation of new launch selling tools.

Track performance on an ongoing basis to ensure that volume goals are achieved. Incorporate review of problems/opportunity markets with focus on development of action plan to address as integral part of the planning process.
Qualifications
Years of Experience:  8+ years related experience (preferably in food service or retail trade industry with HQ sales planning or finance background)
Education: Bachelor's degree or equivalent work experience; MBA preferred.
Skills/Abilities
CRITICAL THINKING! The intrinsic drive to always be asking questions on how to make the business better

The desire to make a meaningful difference.  Must be self-motivated with the ability to work independently.  

Authentic leader: direct communicator, able to build strong relationships across the division, with all levels.

Must have great collaboration skills, with the ability to effectively lead cross-functional teams.

Excellent business acumen and a passion to innovate

Strong analytical skills and prior knowledge in trade optimization programs, trade expenditure policies and pricing strategies

Excellent organizational, project management and time management skills

Intermediate PC skills especially in MS Excel
null
Job Type: Exempt Business Unit: Req #: 21005951
Apply Now
Quick Apply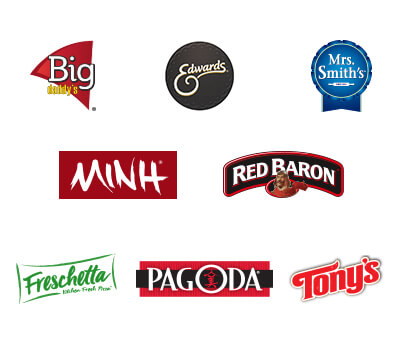 Big Daddy's
Edwards
Mrs. Smith's
MINH
Red Baron
Freschetta
Pagoda
Tony's