Looking for Home Delivery?
Looking for a career in home delivery? Schwan's Home Service recently began its journey as an independent company, but you can visit www.schwans.com/jobs to learn more about what they have to offer.
Job Description
Trade Spend Coordinator - Marshall, MN
Marshall, Minnesota
Apply Now
Quick Apply
Description
(Overview)
Schwan's Company, a U.S. affiliate of the global lifestyle company CJ CheilJedang Corporation, is a leading U.S. manufacturer and marketer of quality foods offered through retail-grocery and food-service channels. Its many popular brands include Red Baron®, Tony's®, Big Daddy's®, Villa Prima™ and Freschetta® pizza; Mrs. Smith's® and Edwards® desserts; and Pagoda® Asian-style snacks. To learn more about Schwan's, visit www.schwanscompany.com.

We are hiring a Trade Spend Coordinator (Customer Financial Specialist) for our shared services team in Marshall, MN. This position is validating and reconciling deductions for retail customers for several of our products like Red Baron, Freschetta, & Edwards
What you will get from us:
Opportunities for career growth with a well-established food company.
A culture focused on ensuring the health, safety and well-being of its employees
Support and mentorship from team members who are authentic, good-natured and highly skilled
Competitive wages, incentive pay and a comprehensive package of benefits

Responsibilities:
This position is responsible for managing trade deductions for a defined group of accounts including but not limited to: auditing promotional contracts trade validation and payment trade accrual management evaluating and interpreting deductions and promotions to improve timeliness and accuracy relating to deduction resolution and management.
Analyzes and interprets of customer performance to the agreed upon contractual obligations.
Ensure accuracy of allowances permitted based on contract terms and conditions for rebates and price deviations.
Validates the integrity of the claim data used in the sales reporting that drives business strategy and financial decisions utilizing internal purchase data and external sources.
Builds and maintains strong relationships with customers sales and other cross-functional departments. Effectively leads collaboration with those contacts to achieve problem resolution where needed.
Identify trade discrepancies and works with the customer to gain understanding for resolution.
Improve process efficiencies productivity and quality.
Monitors trends and recommends opportunity for increased profitability.
Ensures compliance of internal guidelines and controls including trade spending and check policy for payments made for trade spending promotions.
Utilizes knowledge of trade programs tools & systems to develop the tracking and reporting for analysis related to business strategies and goals.
Communicates trade trends risk and action steps to improve results and maximize business working capital.
Performs other duties as assigned which includes cross-training to other areas in the department.
Education: Bachelor's degree in Accounting Finance or Business or equivalent experience preferred
Years of Related Experience: Typically has a minimum of 2-4 years of related experience
Knowledge/Skills/Abilities:
Advanced computer skills including MS Office Suite, and advanced Excel Modeling
Ability to interpret data as it relates to business
Ability to prioritize and work independently with minimal supervision
Attention to detail and accuracy and the ability to multi-task
Works effectively in a fast paced time-critical environment
Strong communication skills
Builds strong rapport with internal departments and external customers
Ability to deal with ambiguity and problem solve complex situations
Drive for self development
Strong financial understanding
Has high integrity and the ability to maintain sensitive and confidential information
Organized uses resources effectively and efficiently
Basic understanding of general accounting principles and accepted standards
Team player and positive attitude
The employing subsidiaries of Schwan's Company are Equal Employment Opportunity Employers. All qualified applicants will receive consideration for employment without regard to disability, age, race, color, religion, gender, vet status, national origin or other protected class.
#vfj-11-11#
Job Type: Non-exempt Business Unit: Schwan's Shared Services, LLC Req #: 20003244
Apply Now
Quick Apply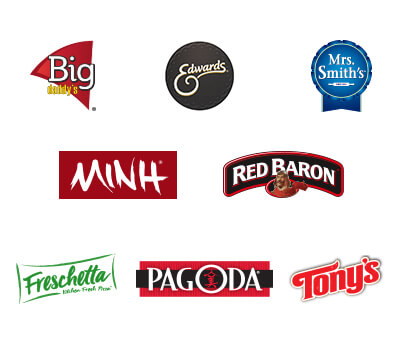 Big Daddy's
Edwards
Mrs. Smith's
MINH
Red Baron
Freschetta
Pagoda
Tony's