Looking for Home Delivery?
Looking for a career in home delivery? Schwan's Home Service recently began its journey as an independent company, but you can visit www.schwans.com/jobs to learn more about what they have to offer.
Job Description
Supervisor Accounts Receivable & Collections
Marshall, Minnesota
Apply Now
Quick Apply
Description
(Overview)
At Schwan's Company, we are a fast-paced, innovative team, focused on bringing delicious foods to our customers. If you're passionate about food and creating a successful future, this is the place for you. Based in Minnesota, Schwan's is a national, multibillion-dollar company that manufactures and markets quality foods through home-delivery, retail-grocery and food-service channels. Its many popular brands includeRed Baron®, Tony's® and Freschetta® pizza, Mrs. Smith's® and Edwards® desserts, Pagoda® Asian-style snacks and Schwan's® home delivery. To learn more about Schwan's, visit www.SchwansCompany.com.
We are hiring a Supervisor of Accounts Receivable and Collections for our Food Service team in Marshall, MN.  This position is responsible for supervising the accounts receivable function to ensure accurate records including filing unpaid invoices and keeping account of cash receipts claims and overdue invoices.
What you will get from us:
Opportunities for career growth with a well-established food company.
A culture focused on ensuring the health, safety and well-being of its employees
Support and mentorship from team members who are authentic, good-natured and highly skilled
Competitive wages, incentive pay and a comprehensive package of benefits
Responsibilities:
Supervises and coordinates activities of accounting staff engaged in tracing sources of error and correcting c\billing records for clients and in processing records for advance or final billing.
Computes and records interest charges refunds and similar items.
Prepares vouchers invoices or account statements.
Traces source and corrects client errors in billing rates misapplied credits or identifying information.
Confers with other departments to trace payments on bills and to provide information on charges on a client's bill.
Approves all general ledger entries for payments involving amounts over a specified limit and goes over the documents for accuracy of calculations and accuracy of information and approvals.
Trains and directs staff on the accounts receivable system and company policies and procedures.
Responds to internal and external inquiries on accounts receivable policies and procedures.
Interviews counsels and evaluates staff to ensure effective support. Supervises trains and develops subordinates if applicable.
Responsible to conduct yourself and ensure your subordinates (if applicable) conduct themselves in a manner consistent with company mission values code of ethics policies and other standards of conduct.
Qualifications:
Years of Experience: 3-5 years of related experience
Education: Bachelor's degree in Accounting or equivalent.
CURIOSITY (Enthusiasm, etc)!  The intrinsic drive to always be asking questions on how to make the business better
The desire to make a meaningful difference.  Must be self-motivated with the ability to work independently.  There will be times when you are less busy.  We need someone who competes to win and will capitalizes on that down time!
Authentic leader: direct communicator, able to build strong relationships across the division, with all levels.
Must have great collaboration skills, with the ability to effectively lead cross-functional teams.
Excellent business acumen and a passion to innovate
Effective communication with senior leadership to include developing and conveying rational, defensible, fact-based perspectives and recommendations.
Advanced computer skills including MS Office Suite, and advanced Excel Modeling
Advanced understanding of financial analysis and accounting policies, procedures, programs and processes
The employing subsidiaries of Schwan's Company are Equal Employment Opportunity Employers. All qualified applicants will receive consideration for employment without regard to disability, age, race, color, religion, gender, vet status, national origin or other protected class.
null
Job Type: Exempt Business Unit: Req #: 21002828
Apply Now
Quick Apply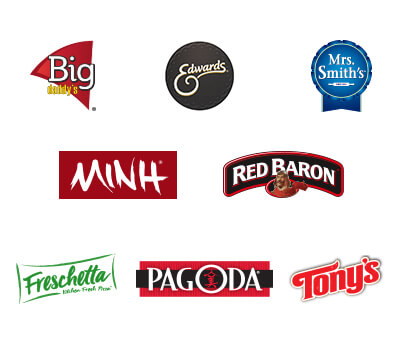 Big Daddy's
Edwards
Mrs. Smith's
MINH
Red Baron
Freschetta
Pagoda
Tony's