Job Description
Senior Accountant
Marshall, Minnesota
Apply Now
Quick Apply
Description
(Overview)
At Cygnus Schwan's Home Service, Inc., we are a fast-paced, innovative team, focused on bringing delicious foods to our customers. If you're passionate about food and creating a successful future, this is the place for you. Schwan's Home Service, Inc., markets and distributes more than 300 high-quality frozen foods through home-delivery and mail-order services.  Popular product lines include the company's Signature™ ice cream, pizza, premium meats and seafood, ethnic specialties, breakfast items and desserts. Based in Minnesota, Schwan's has more than 400 local sales and distribution centers across the continental United States. To learn more, visit www.Schwans.com .
We are hiring for a Senior Accountant for Cygnus Schwan's Home Service in Marshall, MN.  In this role, you will be responsible for the more complex accounting functions in one or more of the following areas: general ledger, inventory, accounts receivable/payable, treasury, tax, cost, etc.
Responsibilities may include:
Prepares complex financial reports in a timely and accurate manner; and completes individual analytical projects given abstract project guidelines
May serve as a mentor for more junior team members
Serves as liaison to the business units and finance teams with respect to month end closing issues, and best practices
Coordinates monthly financial close which includes completing accounting accruals, analyzing income and expense related accounts, preparing financial statements, schedules and reports.
Prepares and analyzes moderately complex management reports including balance sheet, income statements and cash flow statement.
Assists with the preparation and compilation of the annual financial plan
Reviews and verifies the accuracy of the journal entries and account classifications
May complete more complex projects associated with driving business results.
Reviews business unit financial statements and policies to ensure compliance with corporate policies and guidelines
Applies and interprets generally accepted accounting principles
Introduces new accounting pronouncements and trains when necessary
Maintains all supporting documents for compliance of policies and guidelines
Education: Bachelor's degree or equivalent
Years of Related Experience: Typically has 4-8 years related experience
Knowledge/Skills/Abilities:
Advanced PC skills including NetSuite (ERP), Microsoft Word and Excel; advanced skills in the use of electronic general ledger systems including the generation and use of reports from electronic general ledger systems;
Advanced ability to apply general accounting concepts to daily work functions;
Advanced communication and interpersonal skills;
Advanced understanding of Generally Accepted Accounting Principles;
CPA or pursuit of CPA preferred, not required
Demonstrated ability to provide assistance with mentoring and/or evaluation of more junior team members
The employing subsidiaries of Schwan's Company are Equal Employment Opportunity Employers. All qualified applicants will receive consideration for employment without regard to disability, age, race, color, religion, gender, vet status, national origin or other protected class.
Job Type: Exempt Business Unit: Schwan's Home Service, Inc. Req #: 19013730
Apply Now
Quick Apply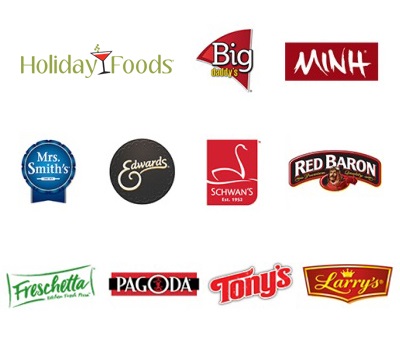 Holiday Foods
Big Daddy's
MINH
Mrs. Smith's
Edwards
Schwan's
Red Baron
Freschetta
Pagoda
Tony's
Larry's