Looking for Home Delivery?
Looking for a career in home delivery? Schwan's Home Service recently began its journey as an independent company, but you can visit www.schwans.com/jobs to learn more about what they have to offer.
Job Description
Intern Process Engineering Co-op (January-August
Marshall, Minnesota
Apply Now
Quick Apply
Description
(Overview)
Position: Process Engineering Co-op
Location: Salina, KS
Timing: January - August 2021
About the Company: At Schwan's Company, we are a fast-paced, innovative team, focused on bringing foods to our customers. If you're passionate about food and creating a successful future, this is the place for you. Based in Minnesota, Schwan's is a national, multibillion-dollar company that manufactures and markets quality foods through retail-grocery and food-service channels. Its many popular brands include Red Baron®, Tony's® and Freschetta® pizza, Mrs. Smith's® and Edwards® desserts, and Pagoda® Asian-style snacks.
The Position:
Support new process technology support in a highly automated environment
Work in the largest pizza plants in the world where the demand for innovation is high
You will participate in product and process innovation projects in Research and Development
Depending on projects and business needs, you may have the opportunity to travel to other pizza plants in the company
We have high conversion rate from interns to full time.
What you will be doing:
Support the development and commercialization of new process technology and new processing equipment within Schwan's manufacturing and co-packer facilities.
Interface with manufacturing and operations engineering department to identify, educate, and implement major cost savings projects involving new processes, processing technology, and equipment.
Collect & analyze data and present results with basic statistical inferences.
Provide basic observations as to process methodologies that could be improved and/or applied.
Shadow Process Development Engineers on various projects.
Identify and discuss current process principles.
Document all work according to established procedures and guidelines.
Prepare project reports.
What are the expectations of you:
Experience with Process Capability studies, Six Sigma, Statistical Control, Process Mapping
Strong communication & interpersonal skills, organizational and self-motivational skills required
Requires intermediate mathematical skills including: algebra, percentage, fractions, and word problems
Ability to observe safety precautions and procedures
Advanced PC skills including Windows environment: word processing CAD program and spreadsheet
Knowledge of Lean systems & practices preferred
High degree of schedule flexibility due to a 24-hour operation
Computer literacy with CAD Software, Statistical analysis Software, and project management
Ability to learn quickly and work independently
Ability to lead projects and present progress to the upper management
Work effectively in a team environment and collaborate with cross functional teams
High energy and a high commitment to safety
Candidate should currently be enrolled in junior or senior year of an undergraduate or graduate degree program in Chemical, Mechanical, Industrial, Food Engineering or related degree program. GPA of 3.0+ preferred.
The employing subsidiaries of Schwan's Company are Equal Employment Opportunity Employers. All qualified applicants will receive consideration for employment without regard to disability, age, race, color, religion, gender, vet status, national origin or other protected class.
Job Type: Non-exempt Business Unit: Schwan's Shared Services, LLC Req #: 20003493
Apply Now
Quick Apply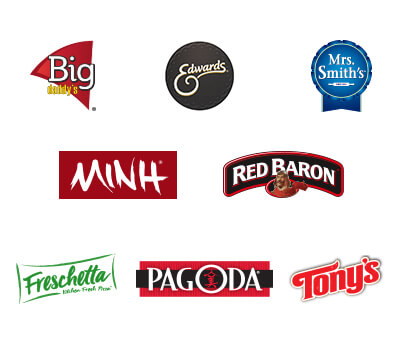 Big Daddy's
Edwards
Mrs. Smith's
MINH
Red Baron
Freschetta
Pagoda
Tony's