Job Description
Intern Accounting and Tax
Marshall, Minnesota
Apply Now
Quick Apply
Description
(Overview)
Position: Accounting and Tax Internship
Location: Marshall, MN
About the Company: At Schwan's Company, we are a fast-paced, innovative team, focused on bringing delicious foods to our customers. If you're passionate about food and creating a successful future, this is the place for you.
Based in Minnesota, Schwan's is a national, multibillion-dollar company that manufactures and markets quality foods through retail-grocery and food-service channels. Its many popular brands include Red Baron®, Tony's® and Freschetta® pizza, Mrs. Smith's® and Edwards® desserts, and Pagoda® Asianstyle
snacks. To learn more about Schwan's, visit www.SchwansCompany.com.
About the Program:
12-week long internship program (Typically May-August)
Opportunity to work on and take responsibility for exciting, strategic projects that are relevant to your coursework with real-world applications
Exposure to upper level management, executives and the CEO
Opportunities for career growth with a well-established food company. Internships at Schwan's often lead to full-time job opportunities upon graduation
A culture focused on ensuring the health, safety and well-being of its employees
Support and mentorship from team members who are authentic, good-natured and highly skilled
Competitive wages, incentive pay and a comprehensive package of benefits (if hired on full-time)
The Position: The corporate accounting internship offers real world work experience in financial and tax accounting. The intern, under direct supervision,
plays a key role in projects designed to improve the efficiency and
effectiveness of accounting processes.
What you will be doing:
Help with month-end closing procedures such as posting journal entries, reconciling ledger accounts, and analyzing transactional activity.
Develop/enhance expertise with technology tools including the Microsoft® Office Suite (chiefly Excel) and the SAP enterprise resource planning software.
Play a key role in projects designed to improve the efficiency and effectiveness of accounting processes.
What are the expectations are of you:
Demonstrated analytical and problem solving skills
Ability to work in teams and collaborate effectively with people in different functions/locations
Proven leadership, communication, organizational, and interpersonal skills.
Ability to relate to all levels of management
Ability to take initiative and drive for results
Strong time management skills that enable on-time project delivery in a fast-paced and rapidly changing environment
Current enrollment in bachelor's degree program with an accounting or finance major.
Successful completion of Intermediate Accounting II
Graduating December 2020 or May 2021
GPA of 3.0+ preferred.
Job Type: Non-exempt Business Unit: Schwan's Shared Services, LLC Req #: 19011623
Apply Now
Quick Apply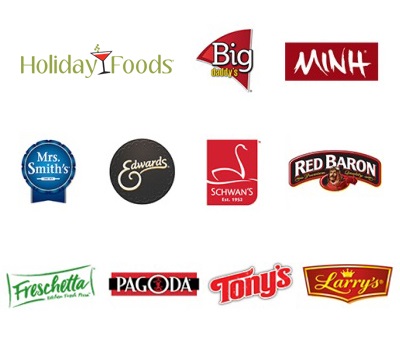 Holiday Foods
Big Daddy's
MINH
Mrs. Smith's
Edwards
Schwan's
Red Baron
Freschetta
Pagoda
Tony's
Larry's