Looking for Home Delivery?
Looking for a career in home delivery? Schwan's Home Service recently began its journey as an independent company, but you can visit www.schwans.com/jobs to learn more about what they have to offer.
Job Description
Accounts Receivable and Collections Representative
Marshall, Minnesota
Apply Now
Quick Apply
Description
(Overview)
Schwan's Company, a U.S. affiliate of the global lifestyle company CJ CheilJedang Corporation, is a leading U.S. manufacturer and marketer of quality foods offered through retail-grocery and food-service channels. Its many popular brands include Red Baron®, Tony's®, Big Daddy's®, Villa Prima™ and Freschetta® pizza; Mrs. Smith's® and Edwards® desserts; and Pagoda® Asian-style snacks. To learn more about Schwan's, visit www.schwanscompany.com.
We are looking to hire an Accounts Receivable and Collections Analyst for our Customer Finance team in Marshall, MN.  This position is responsible for system and process knowledge for analysis and reporting of AR & Collections related activities including department key performance indicators reporting and analytics. You will have the opportunity to work collaboratively with a team of analysts working to align information technology solutions with business initiatives.
Responsibilities:
Participates in business process analysis needs assessments and preliminary cost/benefits analysis in an effort to align information technology solutions with business initiatives. 

Assists in identifying project objectives and benefits and participates in business process improvement activities.
Coordinates and assists in evaluating and developing new processes and procedures and ensures team is trained on them.

Analyzes current problems and reviews system capabilities to determine how to conduct operations more efficiently.

Assists in defining requirements and determining feasibility of design with time and cost constraints 

Assists with AR & Collections reporting needs and acts as a liaison between stakeholders and the AR & Collections department to ensure efficient use of systems

Develops process documentation and user training materials  

Supports functional system and program specifications through testing proposed solutions 

Develops and maintains strong relationships with Customer Sales and other cross-functional departments  

Works directly with sales force on collection and reconciliation efforts on all A/R accounts including but not limited to developing alternative payment arrangements for distressed customers prior to escalation 

Completes root cause analysis by working with the appropriate functional areas to identify inefficiencies and problem trends and recommend/implement solutions 

Assists in period end close process 

Assists in the training of new staff  
Education: Bachelor's degree in Accounting Finance or Business or equivalent years of experience preferred
Years of Related Experience: Typically has 3-5 years of related experience.
Knowledge/Skills/Abilities:
Fully proficient computer skills including Microsoft Office Suite (Excel Word Outlook)

Expert knowledge of SAP and strong technical skills

Results-focused multi- tasking problem solver capable of complex thinking and analysis

Ability to work independently with minimal supervision

Expert ability to multi-task to prioritize responsibilities and to meet deadlines

Excellent communication and interpersonal skills with the ability to build relationships with all levels of management customers sales and business partners

Expert ability to conduct numeric analysis and proficient in extracting information from various data bases

Thorough understanding of general accounting principles and accepted standards
Job Type: Non-exempt Business Unit: Schwan's Shared Services, LLC Req #: 21000955
Apply Now
Quick Apply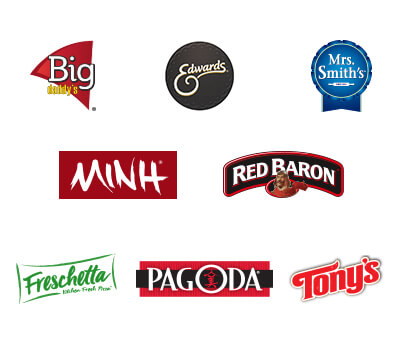 Big Daddy's
Edwards
Mrs. Smith's
MINH
Red Baron
Freschetta
Pagoda
Tony's