Looking for Home Delivery?
Looking for a career in home delivery? Schwan's Home Service recently began its journey as an independent company, but you can visit www.schwans.com/jobs to learn more about what they have to offer.
Job Description
Accounts Payable Administrator
Marshall, Minnesota
Apply Now
Quick Apply
Description
(Overview)
At Schwan's Company, the opportunities are real, and the sky is the limit; this isn't just a job, it's a seat at the table. Around here, every job matters, every voice counts, and every person contributes in a big way. As part of our direct sales team, we look to you to execute business, build relationships and take pride in your work because at Schwan's, you lead the way and we value what you bring. Our passion is our food. Our secret is our people.

Schwan's Company, a U.S. affiliate of the global lifestyle company, CJ CheilJedang Corporation, is a leading U.S. manufacturer and marketer of quality foods offered through retail-grocery and food-service channels. Our many popular brands include Red Baron®, Tony's®, Big Daddy's®, Villa Prima™ and Freschetta® pizza; Mrs. Smith's® and Edwards® desserts; and Pagoda® Asian-style snacks. Schwan's is a place for people with an appetite for more. To learn about joining a team where you can belong, contribute and thrive, visit www.schwanscompany.com
We are looking for an Accounts Payable Administrator to support our Shared Services Team in Marshall, MN. In this role, you will be responsible for paying and recording moderately complex company expenses.
Independently keeps records and reports and responds to requests for information based on substantial knowledge of accounting procedures/ coding.

Reviews and reconciles account discrepancies in a timely basis.

Prepares and maintains budget inventory procurement personnel and other record systems so data integrity is maintained according to policy and procedure.

Recommends procedural revisions in response to new systems policies or identified needs to improve efficiency and effectiveness.

Schedules and submits check runs daily and/or weekly

Performs daily audit of invoices over $25000 before checks are released Process ACHs wires and bank drafts as needed

Record returned checks and work with AP Processor to rectify the problem

Review checks that are issued incorrectly for wrong vendor amount address duplicate payment etc. and take appropriate adjustments.
Qualifications:
Education: High School diploma or equivalent.
Years of Related Experience: 0-2 years experience
Knowledge/Skills/Abilities:
Basic to intermediate PC skills including Microsoft Word Excel etc.

Intermediate skills in the operation of a 10-key.

Basic to intermediate ability in the accessing entry of information into and retrieval of data from electronic databases such as SYSM Lawson and SAP.

The ability to perform math functions such as addition subtraction multiplication and division.

Intermediate ability to effectively communicate both in writing and verbally.
null
Job Type: Non-exempt Business Unit: Req #: 21004956
Apply Now
Quick Apply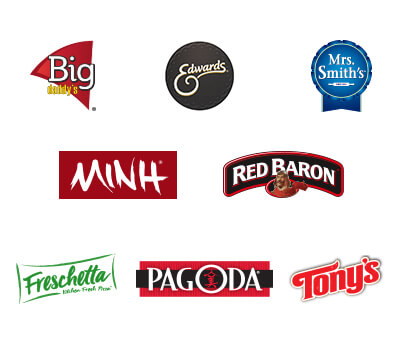 Big Daddy's
Edwards
Mrs. Smith's
MINH
Red Baron
Freschetta
Pagoda
Tony's