Looking for Home Delivery?
Looking for a career in home delivery? Schwan's Home Service recently began its journey as an independent company, but you can visit www.schwans.com/jobs to learn more about what they have to offer.
Job Description
Laboratory Technician - 3rd Shift
Florence, Kentucky
Apply Now
Quick Apply
Description
(Overview)
KY Microlab Operations 3rd Shift
This is a full-time position within our manufacturing facility with opportunities for advancement!

Who we are!

Schwan's Company, a U.S. affiliate of the global lifestyle company CJ CheilJedang Corporation, is a leading U.S. manufacturer and marketer of quality foods offered through retail-grocery and food-service channels. Its many popular brands include Red Baron®, Tony's®, Big Daddy's®, Villa Prima™ and Freschetta® pizza; Mrs. Smith's® and Edwards® desserts; and Pagoda® Asian-style snacks. To learn more about Schwan's, visit www.schwanscompany.com.

What we are looking for:

This position is responsible for performing microbiological tests on samples of incoming ingredients, in-process components, finished goods and raw materials and for reading and recording the results of those tests to meet agreed upon and expected performance standards. The position is also responsible for assisting in maintaining microbiology operations, equipment and facilities.


So what's this job all about?
Performs microbiological tests using specific media and procedures in accordance with USDA, FDA, State, Federal, and company regulations
Assists with daily swab schedules and paperwork
Records tests daily, reporting any out of specification results to the lead or supervisor
Performs media preparation and sterilization
Complies with Good Lab Practices (GLPs), Good Manufacturing Practices (GMPs) and Hazard Analysis and Critical Control Points (HACCP)
The use of Personal Protective Equipment (PPE) is required, including but not limited to bump cap, safety glasses/goggles, face shield, face mask, ear plugs, hair and beard nets, gloves and safety shoes or rubber boots
Logs incoming samples and enters results into spreadsheets
Maintains a clean work area and ensures sterile testing conditions in the laboratory
Maintains inventory of supplies
Performs all other duties as assigned
Assist with Pre-Operational start-up and verification
Releases raw materials and microbiological holds when there are acceptable results or as instructed by supervision
Prepares temperature sensitive products for shipment to 3rd party laboratory as specified by customers
Position may require extended hours, weekends, and holidays
Responsible to conduct yourself in a manner consistent with company mission, values, code of ethics, policies, and other standards of conduct

What we want to do for you:

Company Benefits:


We offer eligible employees a comprehensive benefits package designed to assist employees and their families with their financial security, health and well-being. In addition to a competitive base pay, we offer a variety of benefit programs.
Health, Life, Dental, and Vision Plans 
Two weeks paid vacation + holidays for new hires
Employee discounts on company products
Starting Wage: $18/hr PLUS $1.50 from 6 pm to 6 am
Shift: 3rd Shift
Hours may change based on the production schedule.
Overtime and weekend work required. 
Education: High school or equivalent. Post secondary education in science preferred.

Years of Related Experience: 1-2 years related experience or equivalent combination of experience and education.


Knowledge/Skills/Abilities:
Ability to read, interpret and communicate basic technical documents
Ability to learn about and operate standard laboratory equipment
Basic communication skills and interpersonal skills
Basic level proficiency in operating a PC. Basic math skills
Solid interpersonal and communication skills
HACCP certification preferred
Prior microbiology or laboratory experience preferred

If you've made it this far through the description, we think you should just apply already...

The employing subsidiaries of Schwan's Company are Equal Employment Opportunity Employers. All qualified applicants will receive consideration for employment without regard to disability, age, race, color, religion, gender, vet status, national origin or other protected classes.

Job Type: Non-exempt Business Unit: SFC Global Supply Chain, Inc. Req #: 20000989
Apply Now
Quick Apply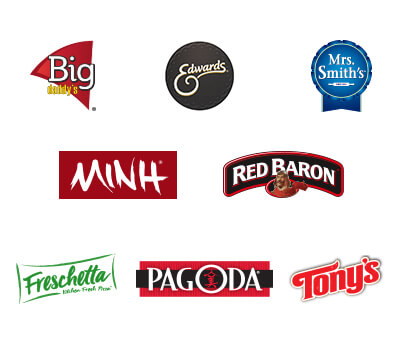 Big Daddy's
Edwards
Mrs. Smith's
MINH
Red Baron
Freschetta
Pagoda
Tony's