Looking for Home Delivery?
Looking for a career in home delivery? Schwan's Home Service recently began its journey as an independent company, but you can visit www.schwans.com/jobs to learn more about what they have to offer.
Job Description
Plant Controller
Fargo, North Dakota
Apply Now
Quick Apply
Description
(Overview)
This position is responsible for managing a business unit accounting function including maintaining all accounting records and the preparation of reports and statistics, reflecting balance sheets, operating profits, cash flow and other financial results.
The Plant Controller will direct business unit accounting functions including all aspects of profit center accounting and control cost and operations analysis as well as administrative systems and procedures in adherence with prescribed corporate and business unit policies.
Responsibilities also include:
-Formulating and administering approved accounting practices throughout the business unit to ensure that financial and operating reports accurately reflect the condition of the business and provide reliable information necessary to control operation
-Implements internal control measures, auditing processes and providing proper insurance coverage as necessary to ensure the financial protection of the company's assets
-Develops policies and procedures that maintain consistency in financial reporting across multiple business areas
-Formulates, recommends and implements policies and programs that enable the business unit to recognize economic opportunities and realize maximum benefits from such opportunities
-Participates in the business unit budgeting and forecasting process
-Interprets and applies generally accepted accounting principles
-Prepares and analyzes management reporting including balance sheet profit and loss and cash flow statements
-Manages trains and develops subordinates if applicable
-Responsible for conducting yourself and ensure your subordinates conduct themselves in a manner consistent with company mission, values, code of ethics policies and other standards of conduct.
Education: Bachelor's degree or equivalent. CPA preferred.
Years of Related Experience: 5+ years related experience
Knowledge/Skills/Abilities:
-Advanced PC skills including SAP Microsoft Word Excel and Great Plains/Microsoft Dynamics GP etc
-Advanced skills in the use of electronic general ledger systems including the generation and use of reports from electronic general ledger systems
-Advanced ability to apply general accounting concepts to daily work function
-Advanced communication and interpersonal skills
-Advanced understanding of Generally Accepted Accounting Principles
-Degree in accounting or finance preferred
EOE
#vfj-11-11#
Job Type: Exempt Business Unit: SFC Global Supply Chain, Inc. Req #: 20000172
Apply Now
Quick Apply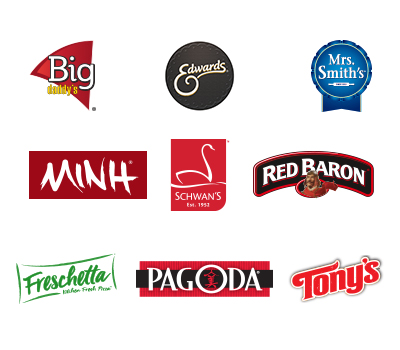 Holiday Foods
Big Daddy's
MINH
Mrs. Smith's
Edwards
Schwan's
Red Baron
Freschetta
Pagoda
Tony's
Larry's