Looking for Home Delivery?
Looking for a career in home delivery? Schwan's Home Service recently began its journey as an independent company, but you can visit www.schwans.com/jobs to learn more about what they have to offer.
Job Description
Customer Service Associate
Fargo, North Dakota
Apply Now
Quick Apply
Description
(Overview)
GENERAL:
Under direct supervision, this position is responsible for ensuring that all customer orders are entered into the system and processed in an accurate and timely manner. This position is also responsible for notifying customers of any problems with their orders (such as fulfillment issues, timeline changes, pricing changes, etc.), and work with key internal/ external partners to determine a resolution.
DUTIES AND RESPONSIBILITIES:
Maintains customer orders in the system by entering customer orders and confirming receipt of order with the customer in a timely and accurate manner
Send invoices to customers for retrieval of payment
Provides customer service to all customers and answers any questions they may have regarding their orders. Escalates issues as needed.
Partners with Transportation team to determine if scheduled shipments will leave/arrive on time. Works with transportation and buyer teams to update timelines if needed and notifies the customer.
Prepares shortage reports and freight variance reports
Works with Buyers to confirm orders and discuss any pertinent details on the order
Partners with Sales team to determine pricing changes and notifies the customer of the pricing changes.
Partners with Accounting team to fix any errors on invoices.
Responsible to conduct yourself and ensure your subordinates (if applicable) conduct themselves in a manner consistent with company mission, values, code of ethics, policies, and other standards of conduct.
Education: High School diploma or equivalent. Associate�s degree preferred. Years of Related Experience: 1-3 years Knowledge/Skills/Abilities: Strong computer skills including proficiency with Microsoft Office programs (especially Outlook and Excel); Strong problem solving time management and customer service skills; Strong communication skills (both written and verbal); Strong attention to detail; Ability to work in a fast paced environment; Ability to perform math functions such as addition subtraction multiplication and division; Adaptability and ability to handle change
Job Type: Non-exempt Business Unit: SFC Global Supply Chain, Inc. Req #: 20000199
Apply Now
Quick Apply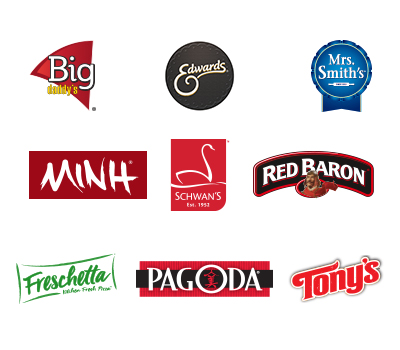 Holiday Foods
Big Daddy's
MINH
Mrs. Smith's
Edwards
Schwan's
Red Baron
Freschetta
Pagoda
Tony's
Larry's