Looking for Home Delivery?
Looking for a career in home delivery? Schwan's Home Service recently began its journey as an independent company, but you can visit www.schwans.com/jobs to learn more about what they have to offer.
Job Description
Materials Planner
Erie, Pennsylvania
Apply Now
Quick Apply
Description
(Overview)
Schwan's Company, a U.S. affiliate of the global lifestyle company CJ CheilJedang Corporation, is a leading U.S. manufacturer and marketer of quality foods offered through retail-grocery and food-service channels. Its many popular brands include Red Baron®, Tony's®, Big Daddy's®, Villa Prima™ and Freschetta® pizza; Mrs. Smith's® and Edwards® desserts; and Pagoda® Asian-style snacks. To learn more about Schwan's, visit www.schwanscompany.com.
We are hiring a Materials Planner at our food manufacturing facility in Erie, PA. 
What you will get from us:
Opportunities for career growth with a well-established food company. For the right candidate, the material planner position role is a starting point on the path to a supply chain manager or other leadership positions

A culture focused on ensuring the health, safety and well-being of its employees

Support and mentorship from team members who are authentic, good-natured and highly skilled

Competitive wages, incentive pay and a comprehensive package of benefits
Responsibilities:
Plans schedules and monitors inbound movement of materials from suppliers.

Determines material requirements and coordinates the efficient movement of materials with purchasing production and engineering

Procures ingredients / packaging based on specifications and production schedules Issues purchase orders processes invoicing and works with accounts payable on paying for materials

Manage supplier service and quality issues and secure credit as applicable

Monitor and manage materials to ensure aging and obsolesce is minimized through coordination with the production scheduler, R&D, and suppliers

Analyze supplier and in-house inventory levels reviewing demand and coordinating the adjustment of purchase order quantities or deliveries based on changes in plant needs

Works with suppliers, QA, and accounting to resolve quality issues and obtain credits for tagged materials

Maintains SAP Material Masters pricing in SAP, Vendors Info Records source list, and updates the item master for new items

Interacts with transportation and warehousing on in-coming deliveries tracks each purchase order from departure to delivery and coordinates with transportation to ensure delivery time and possible cost reductions

Works with 3rd party logistics groups in the storage of raw materials

Requires interaction with corporate vendors, plant personnel, and service providers

Manages significant dollars of inventory
What we need from you: 
The desire to make a meaningful difference.  Must be self-motivated with the ability to work independently.  We need someone who competes to win!

Authentic leader: direct communicator, able to build strong relationships across the company, with all levels.

Must have great collaboration skills, with the ability to effectively work closely with cross-functional teams.
Years of Experience: 3-5 years' experience with purchasing/procurement function
Education: Associate degree preferred
CURIOSITY!  The intrinsic drive to always be asking questions on how to make the business better

The desire to make a meaningful difference.  Must be self-motivated with the ability to work independently. 

Authentic leader: direct communicator, able to build strong relationships across the division, with all levels

Knowledge of SAP or other ERP systems a plus

Strong analytical skills

Ability to form solutions from analytics

Ability to interact with vendors and other internal partners

Strong communication skills

Knowledge of procurement and materials management practices and principles.
The employing subsidiaries of Schwan's Company are Equal Employment Opportunity Employers. All qualified applicants will receive consideration for employment without regard to disability, age, race, color, religion, gender, vet status, national origin or other protected class.
null
Job Type: Exempt Business Unit: Req #: 21003969
Apply Now
Quick Apply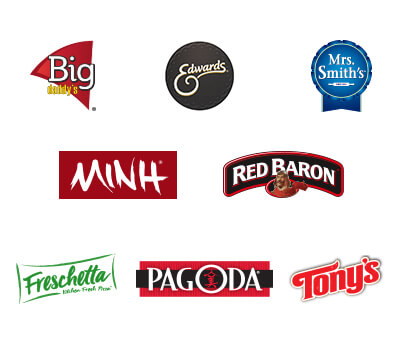 Big Daddy's
Edwards
Mrs. Smith's
MINH
Red Baron
Freschetta
Pagoda
Tony's