Looking for Home Delivery?
Looking for a career in home delivery? Schwan's Home Service recently began its journey as an independent company, but you can visit www.schwans.com/jobs to learn more about what they have to offer.
Job Description
Senior Tax Analyst (Remote)
Des Moines, Iowa
Apply Now
Quick Apply
Description
(Overview)
Schwan's Company, a U.S. affiliate of the global lifestyle company CJ CheilJedang Corporation, is a leading U.S. manufacturer and marketer of quality foods offered through retail-grocery and food-service channels. Its many popular brands include Red Baron®, Tony's®, Big Daddy's®, Villa Prima™ and Freschetta® pizza; Mrs. Smith's® and Edwards® desserts; and Pagoda® Asian-style snacks. To learn more about Schwan's, visit www.schwanscompany.com.
If you are a high performing tax professional, this experienced SeniorTax Analyst role is the job for you! This position is responsible for performing complex tasks and leading projects within the areas of financial reporting for income taxes, federal and state income tax compliance, internal controls and external audit support. Working closely with the Tax Director, this position will play a critical role in helping transform the income tax team into a world-class department. For the right candidate, this position also provides the flexibility of working remotely and tremendous advancement opportunities."
A day in the life
Assists in all areas of accounting for income taxes and the identification and documentation of Uncertain Tax Matters.
Assists in the training of other tax department staff regarding financial tax reporting and FASB/GAAP/IFRS requirements for tax. Reviews and verifies the monthly/quarterly financial reports for all tax accounts on a consolidated basis. Reviews supporting schedules to be supplied to the independent auditors related to these accounts.
Monitors current federal and state income tax developments and forecasts impact to the company and assists in the strategic implementation of the system changes necessary to accurately reflect the financial and tax filing requirements.
Proactively identifies risks and documents alternative solutions to mitigate the risks for the company. Seeks to fully understand the corporate legal structure and how this structure and business activity is used to determine the filing requirement in various taxing jurisdictions.
Assists with tax planning and compliance related projects.
Demonstrates expertise with specialized tax software and trains departmental personnel on its use. Identifies opportunities to minimize manual processing of data between systems. Recommends and implements improvements in existing systems.
Reviews and signs off on the work of the lower level tax staff for accuracy and completeness.
Trains, reviews, and validates the work performed by the lower level tax staff on mid to high level risk work. Mentors and leads lower level team members as necessary.
Responsible to conduct yourself and ensure your subordinates (if applicable) conduct themselves in a manner consistent with company mission, values, code of ethics policies and other standards of conduct.
Education:
Bachelor's degree in Accounting required. CPA (active or inactive) preferred.
Years of Related Experience:
5 years or more of tax related experience
Knowledge/Skills/Abilities:
Strong problem-solving, critical thinking, analytical and project management skills
Strong knowledge of C corporation Federal and State income tax laws
Solid working knowledge of ASC 740, financial reporting for income taxes
Solid understanding of the interaction between source data in the various IT systems and the tax software
Ability to understand new tax laws and how they apply for both financial reporting purposes and external filing requirements
Solid technical research skills
Advanced PC skills including Microsoft Excel and Specialized Tax Software etc.
Solid communication (both written and verbal) and interpersonal skills
Ability to mentor and evaluate lower level staff with strong leadership skills
Ability to handle multiple priorities and meet deadlines
The employing subsidiaries of Schwan's Company are Equal Employment Opportunity Employers. All qualified applicants will receive consideration for employment without regard to disability, age, race, color, religion, gender, vet status, national origin or other protected class.
Job Type: Exempt Business Unit: Schwan's Shared Services, LLC Req #: 20004377
Apply Now
Quick Apply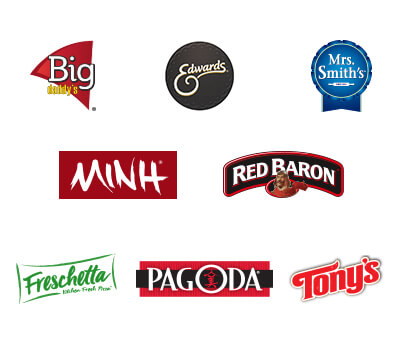 Big Daddy's
Edwards
Mrs. Smith's
MINH
Red Baron
Freschetta
Pagoda
Tony's