Looking for Home Delivery?
Looking for a career in home delivery? Schwan's Home Service recently began its journey as an independent company, but you can visit www.schwans.com/jobs to learn more about what they have to offer.
Job Description
CDL Short Haul Driver - DOT
Colorado Springs, Colorado
Apply Now
Quick Apply
Description
(Overview)
Schwan's Company, a U.S. affiliate of the global lifestyle company CJ CheilJedang Corporation, is a leading U.S. manufacturer and marketer of quality foods offered through retail-grocery and food-service channels. Its many popular brands include Red Baron®, Tony's®, Big Daddy's®, Villa Prima™ and Freschetta® pizza; Mrs. Smith's® and Edwards® desserts; and Pagoda® Asian-style snacks. To learn more about Schwan's, visit www.schwanscompany.com.

The Short Haul Driver is responsible for driving semi-trailers short- haul distances and loading and unloading trailers. This position is also responsible for performing warehouse duties as necessary.
Check tractor trailer for mechanical and safety issues mandated by the DOT.
Drive Tractor/Trailer (Shuttle) to other internal locations.
Move route trucks into place for loading/unloading.
Load/unload product from shuttle to route truck by truck number.
Download Hand Held Computer's (HHC) for sales. Print load exception/preorders by route truck.
Maintain trip and time records in compliance with federal requirements.
Stack skids or pallets in designated areas. Clean up and dispose of scrap bracing cardboard and strapping and places in proper containers or designated areas.
Use the computer to dispense and receive complex information that includes product codes part numbers quantities locations comments etc.
Perform all necessary paperwork such as but not limited to Driver Vehicle Inspections.
Move materials through facility with the use of material handling equipment i.e. forklift pallet jack hoist crane ASRS etc.
Comply with all other federal state and local laws.
Comply with all company safety policies and procedures.
Responsible to conduct yourself and ensure your subordinates (if applicable) conduct themselves in a manner consistent with company mission values code of ethics policies and other standards of conduct.
Education: High School diploma or equivalent preferred.
Years of Related Experience: 3-5 years of related work experience
Knowledge/Skills/Abilities: The ability to read understand and comply with the Federal Motor Carrier Safety Regulations. Possess basic computer skills. A working knowledge of tractor/truck mechanics and maintenance. The ability to read and follow road maps. Excellent articulated vehicle backing skills. Able to read and speak the English language sufficiently to converse with the general public to understand highway traffic signs and signals in the English language to respond to official inquiries and to make entries on reports and records. Must possess and retain a valid class A Commercial Driver License (CDL). May require airbrake endorsement. Must meet the Federal Department of Transportation eligibility requirements including appropriate driver's license and corresponding medical certification as a condition of employment for this position.
The employing subsidiaries of The Schwan Food Company are Equal Employment Opportunity Employers. All qualified applicants will receive consideration for employment without regard to disability, age, race, color, religion, gender, vet status, national origin or other protected class.
#vfj-11-11#
Job Type: Exempt Business Unit: Schwan's Consumer Brands, Inc. Req #: 20000907
Apply Now
Quick Apply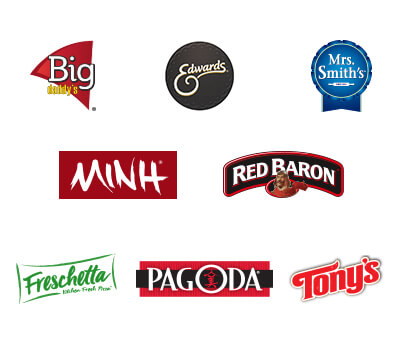 Big Daddy's
Edwards
Mrs. Smith's
MINH
Red Baron
Freschetta
Pagoda
Tony's