Looking for Home Delivery?
Looking for a career in home delivery? Schwan's Home Service recently began its journey as an independent company, but you can visit www.schwans.com/jobs to learn more about what they have to offer.
Job Description
Experienced Tax Analyst
Bloomington, Minnesota
Apply Now
Quick Apply
Description
(Overview)
Schwan's Company, a U.S. affiliate of the global lifestyle company, CJ CheilJedang Corporation, is a leading U.S. manufacturer and marketer of quality foods offered through retail-grocery and food-service channels. Our many popular brands include Red Baron®, Tony's®, Big Daddy's®, Villa Prima™ and Freschetta® pizza; Mrs. Smith's® and Edwards® desserts; Bibigo®, Pagoda® and Kahiki® Asian-style snacks. Schwan's is a place for people with an appetite for more.  To learn about joining a team where you can belong, contribute and thrive, visit www.schwanscompany.com
We are looking to hire a Tax Analyst for our Corporate Tax team in Bloomington, MN.  This position is responsible for performing functions relating to the tax life cycle including financial reporting, external and government audits, correspondence with government authorities, tax returns, incentive applications, property tax accruals, abatements, and preparation and filing of the federal, state, and local income tax.
Responsibilities of the role may include:
Analyzes, reviews, interprets and validates the data supplied by the Business Unit and/or Financial Systems for the tax relevant financial, internal and external reporting requirements. Drafts and is responsible for the timely completions of tasks assigned related to the financial reporting, audits and tax filings and related payments.

Creates the monthly/quarterly financial reports for all tax accounts. Prepares or reviews supporting schedules to be supplied to the independent auditors related to these accounts. . Assists in the training of Business Unit and Corporate Financial personnel in financial reporting and FASB/GAAP/IFRS requirements for tax. Demonstrates an understanding of the difference between management, legal entity and tax reporting.

Identifies errors with tax software and applies customization techniques to resolve issues with software vendor support. Recommends improvements in existing systems (e.g. customization of Corptax/Corpsales calculations).

Researches various advanced complex tax issues as they arise. Documents their interpretation of these findings of the issue, facts and interpretation of the law as they apply to the company for review by senior tax personnel.

Assists in the coordination of the implementation of value added tax work.

Assists in the training of lower lever tax staff on the simple to moderate tax processes, filings, reporting and issues. Provides an initial review of these tasks.

Achieves an understanding of the corporate legal structure and how this structure, along with the business activities, has a bearing on the filing requirements in various taxing jurisdictions and their impact on financial reporting.
Education: Bachelor's degree required; Business Degree preferred
Years of Related Experience: Typically, 3-5 years
Knowledge/Skills/Abilities:
Proficiency with MS Office (Excel, Word, Outlook) is required.

Desire to learn new systems and technologies.

Strong work ethic; ability to work independently; good organizational and project management skills.

Working knowledge of general accepted accounting principles or IFRS

Ability to acquire working knowledge of income tax laws
Job Type: Exempt Business Unit: Schwan's Shared Services, LLC Req #: 21000904
Apply Now
Quick Apply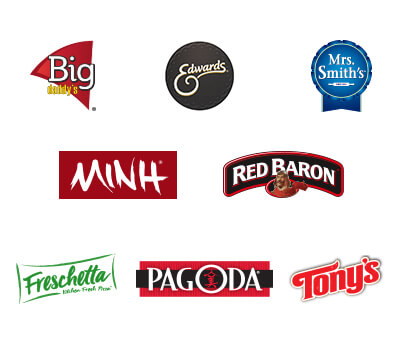 Big Daddy's
Edwards
Mrs. Smith's
MINH
Red Baron
Freschetta
Pagoda
Tony's