Job Description
Manager, Corporate Communications
Bloomington, Minnesota
Apply Now
Quick Apply
Description
(Overview)
At Cygnus Schwan's Home Service, Inc., we are a fast-paced, innovative team, focused on bringing delicious foods to our customers. If you're passionate about food and creating a successful future, this is the place for you. Schwan's Home Service, Inc., markets and distributes more than 300 high-quality frozen foods through home-delivery and mail-order services.  Popular product lines include the company's Signature™ ice cream, pizza, premium meats and seafood, ethnic specialties, breakfast items and desserts. Based in Minnesota, Schwan's has more than 400 local sales and distribution centers across the continental United States. To learn more, visit www.Schwans.com.
We are hiring for a Manager of Corporate Communications for Cygnus Schwan's Home Delivery in Bloomington or Marshall, MN.  In this role, you will be responsible for developing communication strategies that educate, motivate and inspire HQ and field employees on business objectives and initiatives, communicate and advocate company's mission and philosophies with external audiences, and provide support during critical situations.
Responsibilities may include:
Fosters strong relationships with key stakeholders across the organization to develop and execute communication strategies tailored to meet the needs of the business and the audience.
Plans, manages and develops quality internal communication content for employee intranet, corporate meetings, newsletters and other channels in the form of stories, blogs, scripts, and videos.
Responsible for corporate public relations activities including media relationships, press releases, general business inquiries, and philanthropic efforts. 
Develops and leads crisis and issue management communication ensuring processes and procedures are in place to effectively protect consumers and the Schwan's Home Delivery brand. 
Resources and manages agency and vendor partnerships as necessary.
Education: Bachelor's Degree or equivalent.
Years of Related Experience: 7+ years experience
Knowledge/Skills/Abilities:
Strong interpersonal skills and ability to effectively communicate to a wide range of individuals and constituents in written, verbal and visual forms.
Ability to think strategically, proactively, and creatively.
Excellent organizational skills with strong attention to details.
Ability to interpret needs, objectives, and direction from multiple sources of input.
Proficient in SharePoint, Photoshop, Microsoft, and HTML.
Knowledge of current technological developments and trends in communication.
The employing subsidiaries of Schwan's Company are Equal Employment Opportunity Employers. All qualified applicants will receive consideration for employment without regard to disability, age, race, color, religion, gender, vet status, national origin or other protected class.
Job Type: Exempt Business Unit: Schwan's Home Service, Inc. Req #: 19012235
Apply Now
Quick Apply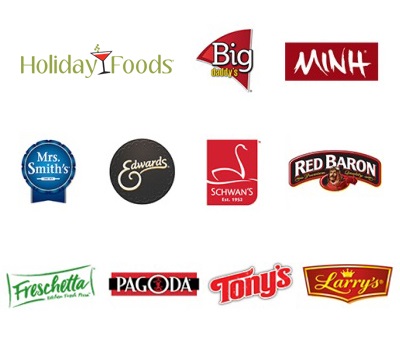 Holiday Foods
Big Daddy's
MINH
Mrs. Smith's
Edwards
Schwan's
Red Baron
Freschetta
Pagoda
Tony's
Larry's