Looking for Home Delivery?
Looking for a career in home delivery? Schwan's Home Service recently began its journey as an independent company, but you can visit www.schwans.com/jobs to learn more about what they have to offer.
Job Description
Digital Marketing Manager
Bloomington, Minnesota
Apply Now
Quick Apply
Description
(Overview)
At Schwan's Company, the opportunities are real, and the sky is the limit; this isn't just a job, it's a seat at the table.  Around here, every job matters, every voice counts, and every person contributes in a big way.  As part of our direct sales team, we look to you to execute business, build relationships and take pride in your work because at Schwan's, you lead the way and we value what you bring. Our passion is our food. Our secret is our people.  
Schwan's Company, a U.S. affiliate of the global lifestyle company, CJ CheilJedang Corporation, is a leading U.S. manufacturer and marketer of quality foods offered through retail-grocery and food service channels. Our many popular brands include Red Baron®, Tony's®, Big Daddy's®, Villa Prima™ and Freschetta® pizza; Mrs. Smith's® and Edwards® desserts; and Pagoda® Asian-style snacks. Schwan's is a place for people with an appetite for more.  To learn about joining a team where you can belong, contribute and thrive, visit www.schwanscompany.com
Position Mission
We are hiring a Digital Marketing Manager for our Food Service business in Bloomington, MN.  In this newly created position, you will be responsible for the development and implementation of Schwan's Food Service digital marketing initiatives. Critical to the success will be the management and planning of strategies and tactics to digitally acquire new customers & drive current customer to place orders online through channel shift and loyalty strategies.
Responsibilities
Provide functional and industry expertise on Foodservice Digital Sales and Marketing and direction for, digital assets and presence on distributor digital order guides, website oversight, search engine marketing.
Responsible for the digital communication strategy and tools including Salesforce, Social media and email
Facilitates linkage between Salesforce Marketing and Sales capabilities and collaborates with Sales and Marketing to develop digital solutions for customer and operator needs
Lead cross functional team efforts including collaborating effectively with Marketing, Sales, Sales Planning, Consumer Insights, Finance and Legal among other groups.
Execute strategies to optimize and grow the Kitchen Circle loyalty program.
Loyalty program: Includes program management, messaging/promotion development, system stabilization, segmentation and targeting of Rewards base to understand and increase incremental sales from program members.
Oversee contractual agreements and relationships with 3rd party agencies supporting digital and integrated marketing.
Develop initiatives and strategies to support acquisition and growth initiatives
Develop and implement digital acquisition initiatives to acquire new customers through paid/unpaid media, social media strategies and as a member of cross functional teams building partnerships with responsibility for executing the digital integration of these partnerships with Schwan Rewards as a key enabler.
Manage initiatives to drive more customers to shift their purchase preference to the online channel.
Work closely with Web Analytics and Consumer Insights to leverage voice of customer insights on recommended strategies.
Years of Experience: 7-9 years related experience in online marketing with experience in loyalty marketing preferred.
Education: Bachelor's degree or equivalent, MBA preferred.
Knowledge/Skills/Abilities:
Strong results orientation driven by curiosity, passion, and personal accountability
Excellent communication skills including strong presentation skills
Interpersonal effectiveness
Thorough understanding of general business principles, including effective analytical skills
Competence in Digital Marketing, Loyalty Marketing, IT, Consumer segmentation and database marketing techniques, Web Tools and methods, direct and direct response sales and marketing.
Competent in evaluating and leveraging primary and secondary research, syndicated data, and financial information to develop strategic and tactical recommendations
Ability to work collaboratively and lead cross-functional teams to deliver results
Confidence working through ambiguity and experience with change management
Financial Analysis and budget management skills.
Ability to manage multiple business partners.
The employing subsidiaries of The Schwan's Company are Equal Employment Opportunity employers. All qualified applicants will receive consideration for employment without regard to disability, age, race, color, religion, gender, veteran status, national origin or other protected class.
Job Type: Exempt Business Unit: Schwan's Food Service, Inc. Req #: 20003831
Apply Now
Quick Apply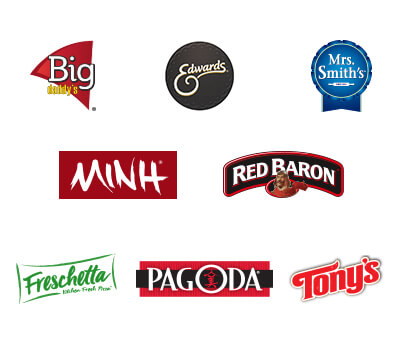 Big Daddy's
Edwards
Mrs. Smith's
MINH
Red Baron
Freschetta
Pagoda
Tony's