Looking for Home Delivery?
Looking for a career in home delivery? Schwan's Home Service recently began its journey as an independent company, but you can visit www.schwans.com/jobs to learn more about what they have to offer.
Job Description
Intern Operational Excellence Analyst
Atlanta, Georgia
Apply Now
Quick Apply
Description
(Overview)
Schwan's Company, a U.S. affiliate of the global lifestyle company CJ CheilJedang Corporation, is a leading U.S. manufacturer and marketer of quality foods offered through retail-grocery and food-service channels. Its many popular brands include Red Baron®, Tony's®, Big Daddy's®, Villa Prima™ and Freschetta® pizza; Mrs. Smith's® and Edwards® desserts; and Pagoda®Asian-style snacks. To learn more about Schwan's, visit www.schwanscompany.com.
Job Title: Operational Excellence Analyst Intern
Location: Atlanta, GA - Summer 2020
General Purpose:
This position is responsible for identifying, developing, evaluating and adapting innovative food processes and equipment, creating new opportunities for increased capacity or operational improvement methods from idea to implementation
Duties and Responsibilities:
Leads process improvement initiatives to identify and eliminate waste and non-value added work utilizing manufacturing practices such as Lean, Six Sigma, and HPO.
Provides support from a Manufacturing perspective in the development and validation of new capacity and processes.
Develops proposals that include return on investment, benefits and alternatives for special projects.
Works closely with Plant personnel to develop or enhance new processes within the manufacturing facility.
Assists in identifying bottleneck points in the value stream analysis and identifies projects for increasing capacity.
Provides leadership and lean training to Plant personnel .
Responsible to conduct yourself and ensure your subordinates (if applicable) conduct themselves in a manner consistent with company mission, values, code of ethics, policies, and other standards of conduct. 
Knowledge/Skills/Abilities: Working knowledge of MS Office Suite, MS Project and AutoCAD software; Understanding of general industrial process and control systems; Ability to work independently with minimal supervision and successfully leverage internal and external resources; Ability to handle multiple projects and assignments, able to prioritize and meet budgets, deadlines and achieve objectives; Ability to lead cross-functional improvement teams; Effective communication and problem solving skills; Ability to maintain sensitive and confidential information;
Qualifications:
Candidates should currently be enrolled in an undergraduate Industrial Engineering, Chemical Engineering, Manufacturing Systems Engineering or related degree program with an anticipated graduation date of May 2021.
GPA of 3.0+ preferred.
Job Type: Non-exempt Business Unit: SFC Global Supply Chain, Inc. Req #: 19014437
Apply Now
Quick Apply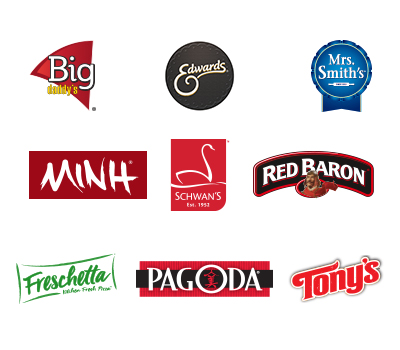 Holiday Foods
Big Daddy's
MINH
Mrs. Smith's
Edwards
Schwan's
Red Baron
Freschetta
Pagoda
Tony's
Larry's